Writing Your Way Back To Yourself
This morning I woke up tired, headachy, and full.   Yesterday was, after all, Thanksgiving.  And I cooked for 12 people, which is enough to give anybody an exhaustion hangover.  As I stood in the kitchen, sipping my coffee, I thought that I'd skip my morning routine of writing first thing.  Because, well, I didn't feel like doing anything more than slumping over the newspaper at the kitchen table. But then I told myself I would feel better if I wrote.  So I dragged my tired ass up the stairs to my office and my journal.  And after about a page of writing, I realized something.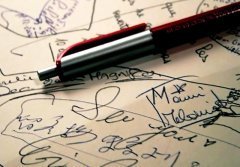 I was beginning to feel like myself again.
I can feel the writing bringing me back to myself, I wrote.
And isn't this a most wonderful gift?
All you have to do is write.  It doesn't matter what you write on, or with, or where you write or how, or even what you write about.  All you have to do is write and you'll find your way back to yourself.  And if you do this regularly, well then, miracles might even happen.
It doesn't matter if you write for a living, writing for a business, write with the hopes of someday publishing, or write for your own pleasure, I believe firmly that establishing a regular writing habit will serve you well.  It actually doesn't even matter if you want to be an artist, or a dictator, or the best barista on the planet, I still think that a regular writing habit will serve you well.
Because it will bring you back to yourself.  Again and again and again.  And I think it is one of our strangest and dearest foibles as humans that we need to be brought back to ourselves over and over again.  For most of us, this is a lifelong quest, to remember who we are and come back to it.  Some people never figure it out.  But I believe we writers and creative types have an advantage–because through our creations, we are constantly figuring it out.  And that is why we return to the page again and again and again.
And now, please excuse me while I go eat some leftovers.
I'd love to hear how your writing habits serve you.
Photo by clarita, from MorgueFile.