Writing Process: The Three Ps of Glumping
Over the last week, I've been revisiting the writer's process.  (You can get caught up on the other posts here and here.)  As promised, today's post begins a look at each step of the process. 
And so today we talk about the fine and wonderful art of glumping.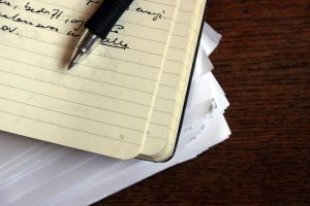 Glumping is a word that I've always used for the magical process of spewing words onto the page in your first, or discovery draft.  (Don't know where I came up with this word, to be honest.  I thought it was a made-up word I picked up somewhere along the line, but dictionary.com defines glump: to manifest sulleness, to sulk.  Which is what happens to writers when they don't write.)
For many people, this step engenders the magic of writing, the truly creative time when ideas fly and words combine in fabulous ways.  (For others, rewriting is when the deeply satisfying work begins, but we'll get to that in the next post.)The most important thing to remember about glumping is this: just do it.  The act of getting words onto the page in a first draft really boils down to picking up your pen and writing, or turning on the computer and pounding away on the keys.
So simple and yet so difficult.
Because sometimes it is damned hard to glump. 
If you find that to be the case, remember the three Ps of glumping:
1. Prepare.  Glumping will go much easier if you ponder your project ahead of time.  (Okay, I'll quit with the ps now, I promise. Oops, sorry.) If you're writing a novel, make character dossiers, a loose outline of the plot, write descriptions of locations, and so on.  For non-fiction, a list of points you want to follow. Anything that will help seed thoughts for writing. 
2. Prompt.  Oh, the poor, maligned prompt.  People love to sneer at these clever sentences, when really, all they want to do is help you get your writing going.  If you're staring a blank page or computer screen without a clue what to write, they can be a lifesaver.   Use them as a way to get words flowing.  I recommend keeping a list handy in your journal or writing notebook and pick one at random ( do not stop to make value judgments about which prompt you want to use–just choose one).  Then write.  The first few sentences may be totally off topic, but soon you'll settle back into your draft.
3. Practice.  As in, practice makes perfect.  Because, it does.  The more you write, the easier it gets.  When you spend more time working other aspects of the writing process, like rewriting, returning to glumping feels strange and out of control.  But soon it will become second nature again.  That is, if you practice regularly.
So there you have it, the three Ps of glumping.  How do you glump (or should I even ask, that sounds vaguely obscene)? What are your expriences with the writing process?
 Photo by christgr, from Everystockphoto.