Separation Anxiety
I'm leaving for Nashville tomorrow, and I don't want to go.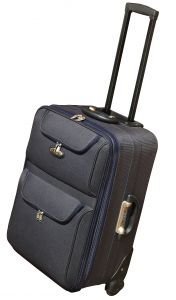 I do really, because I'm the "book doctor" at Room to Write and there are going to be a dozen fabulous writers there.  And I'm going to see lots of friends.  Stay on the beautiful Scarritt Bennett campus and then with my friend Candace.  Get a lot of writing done.
But at the moment, everything is going wrong and I don't want to go.
When I leave Nashville for Portland next week, I won't want to leave Nashville.
I've gotten used to this push and pull of emotion before I leave for a trip.  It always happens.  I think of all the reasons I shouldn't go and long just to be at home.  Which is really just a silly illusion because I adore going to Nashville for all the above reasons.
So, its separation anxiety.  And the only thing there is to do about it is live through it.
Like so many things in life.  And writing, come to think of it.  Rejection comes to mind.
What do you get anxious over, either in writing or in life?