This Is It, This Is Enough, Right Now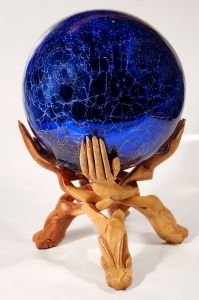 Back in March, I wrote a post titled Enough, which explored all the various permutations of accepting that we all have enough for whatever we need.
Yesterday, in my travels around the internet, I landed on Marie Forleo's site.  She's got a fabulous video up, part of her Q and A series, that answers the question: is it okay to want more when you already have plenty of blessings:  In the video, she mentions the concept of "This is it!"
In short, "This is it!" is something you can remember to tell yourself in any given moment in order to help make the best of it.  She uses the example of standing in line at the post office.  Instead of complaining about it, make the best of it.  Tell yourself, "This is it! and start chatting with the people in line around you.
You can apply this to writing, too.  Some days, you just don't feel it.  Today, for instance, my brain is a bit foggy and what I'd really like to do is close my eyes for a few minutes.  But when I remind myself, "This is it!" I pull myself back to the present moment and I remember that everything I need truly is right here.  That I can make the best of it.  That I have enough for my writing, enough for my goals, enough for my dreams.  More than enough.  And it is all here, right now.  This is it.  There is enough.
Where do you find enough in your life?
By the way, speaking of enough, did you know that writing a non-fiction book proposal rather than a whole book is enough to get you a contract?  Well, it is.  And I'm in the process of putting together a teleclass that will guide you in putting together a proposal in time to pitch it to an agent this summer.  If you're interested, email me at charlotte@charlotterainsdixon.com and I'll put you on the info list.