But I Can't Be Happy
Does this ever happen to you?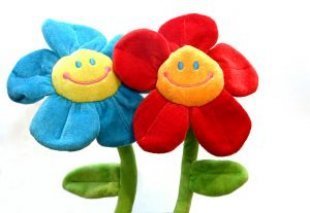 Suddenly and wonderfully, for no known reason, you feel a flash of happiness, or a rush of sudden joy.  Ah, glory.  You stop to revel in it.  And then…
Up pops that voice.
The one that whispers:
 Yes, but…
Yes, but, remember?  I can't be happy!
Why? I can't be happy because:
I still haven't lost the extra weight I'm carrying
I'm still not published
I'm not making enough money
I don't have a perfect love relationship
I don't have children and I really, really want some
I don't have my ideal job
All of which translates to:
I'm not thin enough
I'm not rich enough
I'm not published enough
I don't have enough
I'm not enough
To which I say: Enough, already!  You are enough, you have enough, you do enough.  I know, I know.  That's scant comfort when your buoyant joy is brought down to earth by that insistent voice.  So what's the antidote?
So glad you asked.  Here are my best strategies:
Recognize that its your ego talking.  Joy and happiness come from connection, from the divine, from being at one with the wonderful world.  The ego comes from a lifetime of misperceptions, imagined and real hurts, and crazy ideas that get lodged in our brain.  Just remembering this and recognizing that it is the ego squelching your joy is the first step.
Tell it to shut the f*%# up.   Geneen Roth talks about screaming back at the ego in her work.  Tell it to shut up, tell it that its not welcome, tell it that it is interrupting.   You may be a kinder, gentler soul than I, and want to ask it nicely to be quiet.  Do whatever works.
Know that all you really need (and have) is the present moment.  In every moment, you can choose love or you can choose fear.  It is pretty obvious that choosing to listen to the ego is choosing fear whereas choosing love is letting joy overtake you.  This takes practice, but gets easier.
That's all I've got for you at the moment.  Silencing the ego is a lifelong practice.  But it is a worthwhile one, becasue in the end we are here to love and experience joy. Anybody else have any suggestions?
Photo by hagit.