The Mental Cleanse For Writers (And Others!)
Seems like every other person I meet these days is doing a cleanse.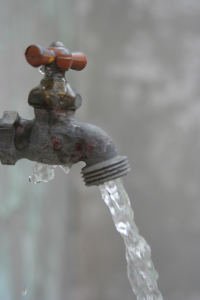 I get it.  Stuff gets stuck in your digestive passages and other organs and affects you in negative ways.  You don't have as much pep, or as they used to call it, get up and go.  You feel a bit blah and depressed and you're not sure why.  And so on.
So, I'm all for the cleanse.  But I believe that probably even more important than a physical cleanse is a mental cleanse.
Think about it.
Just as food particles get stuck in your digestive system, so too do old ideas and energy get lodged in your brain.  Scientists say that neuropathways get carved in our brain, and in order to create new habits, we have to create new neuropathways.  So it stands to reason that a mental cleanse is an important first step in this endeavor, no?  And that by cleansing mentally, we create crazy room in the old noggin for new ideas and yes, new writing projects.
So here are my recommendations for your mental cleanse:
1.  Let go.  Easier said than done, but letting go of worries and fears is incredibly cleansing.  And it frees up tons of space in the old noggin.  So, instead of focusing on how you're going to pay your car insurance, or even something as simple as what to cook for dinner, let go and let God (or whomever or whatever it is you pray to).  Not only will you actually have room in the brain to ponder the next chapter of your book, amazing things will happen.  Because, that's what happens when you let it all go.
2. Forgive.   This is, of course, closely linked to #1.  Because forgiving is all about letting go–of resentments, of anger, of grudges.  And when you forgive you clear your brain.  And when you clear your brain, you've got more room for new stuff.
3.  Operate from your heart.  Just give the old brain a rest.  Center yourself in your heart and work from that consciousness for a change.  Life-changing.
4.  Trust your gut.  Another way to give your hard-working brain a rest is to listen to your intuition, which is traditionally centered in your stomach.  A few years ago, information came out that we actually have another brain there.  So use it.  Let the brain in your head take a break.
5.  Locate the place where you ego talks to you.  Mine speaks clearly to me from a location in the upper part of the right side of my brain.  I know, weird.  Anyway, observation is the first step to change, and by knowing this I can easily identify when it's my ego speaking to me.  The ego is a sneaky beast, and loves to hide itself.  So knowing when it is talking is vital.
6.  Befriend your inner critic.  First, you must meet him or her.  Give her a name and describe her.  And then see what kind of deal you can broker.  Can you get him to entertain himself while you are writing, for instance?  Or to be quiet while you're meditating?  Offer her a job–revising is a great one–and that will go a long way towards mollifying her.  For a wonderful example of someone who did this and wrote a charming post about it, go here.
7.  Deal with negative thoughts.  Nip them in the bud, release them to God, scour them out one way or another.  I believe they are as bad for your brain as alcohol is reputed to be.
So there are my thoughts on giving yourself a mental cleanse.  In truth, these are all practices I strive to follow every day, not just when I think the gunk has piled up a bit too much.  How about you?  How do you give your brain a break?
**PS–Don't forget my free coaching sessions.  You will be amazed at how much we can clear out in 15 minutes.  Click here to find a time.
Photo by ardelfin.