Coaching Packages
You have a passionate idea.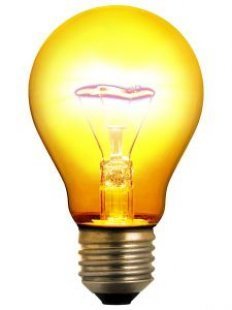 And a plan to turn that passionate idea into a published piece. Maybe a book? An article? How about a blog?
Your passionate idea burns like an unquenchable fire within. You want to write so badly you can taste it. You want to share your thoughts with the world. Except, you still:
Don't have time
Don't have the will to make the time
Are fearful about what happens on the page when you do make time
Need clarity on how to put the idea together
Finally make time but can't put words on the page
Or any number of variations on the themes of procrastination, and fear. You feel confusion, puzzlement, longing and desire. And when these feelings overwhelm you, you do what you've done every other time: give up. And the words stay locked inside.
Isn't it time to try something different?
Maybe what you need is a writing coach. Maybe what you need is me.
My coaching takes a two-pronged approach, focusing on teaching you the elements of good writing and, equally important techniques to foster a constant flow of creativity. Let me tell you, the latter is nearly as important as the former, because if you can't manage to get your butt planted in front of the computer, all the gorgeous word styling in the world is not going to get you anywhere.
But with me to poke, prod, support, cheer, teach, mentor, rejoice, and otherwise assist you with your writing you've got a damn good shot making the words happen. Together we can:
Get you started on a book or project
Get clarity on organization
Get a book outlined
Get a draft written
Get a manuscript revised
Get a stalled project jump-started
Get you going on a writing career
Get you writing and submitting articles or stories
Get a blog up and running
Get you going on a new income stream
Get you started on creating the business of your dreams
Get you going on a deeply satisfying writing practice
All of the above
If you've got a passionate idea for a book or blog but you are not currently working on it, or making the progress you would like, isn't it time to move forward?
If you're ready to quit dallying and get started on your dreams, check out my coaching packages:
Begin An Inspired Writing Practice
Feel the urge to write, but never quite seem to get to it? Know that its part of you are and why you're here to write, but don't know how to get started. This package is the answer to your dreams. I'll help you figure out what to write, how to write it, and brainstorm where and when you'll write it.
Yearning to write a novel? I'm your gal! My novel, Emma Jean's Bad Behavior, will be published in 2013, and before this novel I've written two others. I've learned alot about what you need to do to prep to write a novel along the way.
Not sure which coaching package is for you? I also offer month to month coaching.
Get Your Writing in Gear Session
Need a quick boost? This one-hour session with me is the answer. Get your writing in gear!
Spend the day with me and get your entire writing project mapped out!
Question? Email me at charlotte@charlotterainsdixon.com and let's talk.
Check out these packages today! If you have questions, feel free to email me at charlotte@charlotterainsdixon.com for more information.