Promptitude: Summer Vacation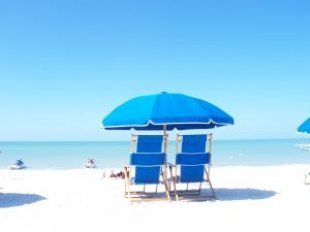 Alas, I have been alarmingly somewhat remiss in my project of providing you with prompts.   But seeing as how I'll be on a plane to Orlando tomorrow (for the Suzanne Evans 10K Coaching Club business intensive) I thought I might extract some summer vacation type prompts from my fertile brain.  Even though I'll be working, not vacationing.  And on my birthday, no less.
So here you go:
They ran through the airport.
The plane was late.
The problem with the tropics is the heat.
Ah, sunshine.
Sand has an annoying habit of collecting everywhere.
Her feet hurt from walking all day.
She enjoyed the perfect qualities of a trashy beach book.
Vacations are important because.
Her favorite thing to do on an airplane was…
The car ride made him sick.
*For more inspiration, be sure to sign up for my newsletter and receive a free book when you do!  All you have to do is fill out the form to the right.
Photo by ohinsanity, from Everystockphoto.