Testimonials

I can't say enough about Charlotte Dixon's coaching abilities and style. My inner editor, that pesky little voice, was interfering with my ability to draft anything. I thought it was normal–until I talked to Charlotte. During a fifteen-minute session, she talked me through several exercises. One of them hit the jackpot! Among the wonderful suggestions was this one—have a discussion with your inner editor. Now not only am I able to draft freely, I also got a great short story that is currently submitted to a magazine for publication. Charlotte is warm, personable, and real. Her ideas work.
Zan Marie Steadham, In The Shade of the Cherry Tree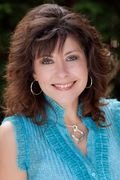 I am a first-time book author that was shy and overwhelmed by my aspirations. But, I was delighted to find that Charlotte treated my ideas with as much love and respect as if they were her own. Because of her openness to possibility and her consistently, warm, and practical guidance, I just attended the local writers conference and pitched my book proposal with confidence to eight literary agents. She is truly a Shaman of Creativity.
Holly Marie St. Pierre, blogger at Soulmate Secret Experiment and author of The Journey from Holeness to Wholeness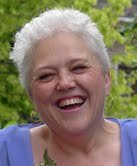 I've never thought of myself as a writer. I'm a coach. However, after doing a complementary session with my friend and colleague Charlotte I learned so much that will help me with my business anyway! There's a lot more internal emotional pieces to writing than I ever realized. She immediately asked me WHY I never thought of myself as a writer and child hood emotional memories instantly surfaced. She offered several powerful exercises such as a strategic way to have a dialog with your inner critic, how to make a deal with that inner critic and for all of you perfectionists out there that aren't writing because you think it needs to be perfect first, Charlotte can help you to really believe that with writing, "there's always another chance." She also helped me to format a letter to my clients by helping me with the basic structure. How to start, how can I present the story so the reader can understand it, what's in it for them (the reader) and how to provide them with what they want and need, and how to end with a strong close. I can't believe I learned ALL THAT in a simple complimentary session! If she can help this much for someone who isn't a writer, just imagine how much she can help those of you who are!!
Gwen Orwiler, Emotional Freedom Coach, Your Strongest Life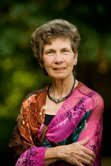 Thank you for your timely work on my book project. I so appreciated your professional approach and attention to details.
Dr. Pamela Jeanne, author of the forthcoming The Yin of Medicine.