Writing From Vision to Revision
You are a writer.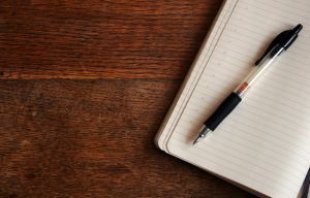 Because, a writer writes.  That's the definition of a writer: someone who writes. 
A writer is also someone who understands a couple of things:
1.  Why she writes
2.  The writing process
And, furthermore, a writer should also understand that topics to be used in the writing process can be inspired by asking yourself why you write and by grasping what you want to write about.  That's the vision part.  And after you've gotten that down, you go into revision.
That was the gist of a lecture by my colleague and friend Terry Price at the Writer's Loft last weekend.
Terry started his lecture by asking us to name some of the reasons we write.  Responses included:
to share experiences
help others
know yourself
express emotion
sheer joy
exploration
healing
processing
And so on.  I'm going to steal me some of these reasons next time someone asks me why I write.   I always have a tough time answering that question, and the best I can usually come up with is that I write because I have to.  Because not writing is not an option.  I know because I've tried it.  Repeatedly.
But anyway, Terry then led us through a series of questions about what we want to write, as in genre, and what topics we want to write about.  He had a bunch of great questions (my favorite: What is the best day of your life so far?) that we were to write quick answers to.  Like, really quick.  A few seconds quick.
From there we chose 3 to 5 answers that resonated with us and wrote a first draft of the beginning of a story.  The Loft students really resonated with this and it seemed to produce some work with potential.  And then the next step was to rewrite this piece, after a bit of discussion of revision.
(If I may interject here, and I may, I did a lecture years ago about Rewriting vs Revision, my point being that rewriting has to do with the big stuff–character, plot, theme, etc., whereas revision has to do with more detailed things such as word choice, sentence structure, diction and grammar.)
So anyway, it was a cool lecture.  And you could take one of his questions, answer it, and use it for the beginning of either a fiction or non-fiction (memoir) piece.   Take my favorite question, listed above and play with it:  what is the best day of your life so far?
And then report back and let us know what happened.  Also, feel free to share why you write.  If you know.
*I wrote about my friend Linda's lecture on conflict yesterday.  You can read it here.
Photo by christg.