How I Finally Opened the Publishing Door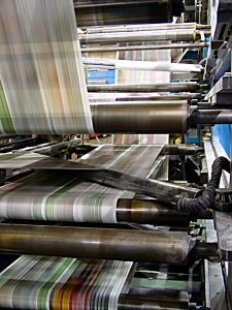 On Monday, I told you that a small publishing house has agreed to publish my novel.  Today, I'm going to tell the story of how it came about.  (It feels a little weird to be writing so much about it, seeing as how all I know so far is that they have agreed to publish the book.  But I'm determined to share the entire process with you guys, so on I go.)
 Years ago, after I got my MFA, I returned to my alma mater, Spalding, to be a graduate assistant (also fondly known as a grad ass).  Part of my duties were to assist in the workshop.  I had the honor and pleasure of helping my dear former mentor Julie Brickman, but that's another story.   In that workshop I met a wonderful man named Dan, who lives in Key West.  He asked me to read his novel, Three Furies, which I did, and fell in love with.  I loved, loved, loved this novel and told him so repeatedly. (I'm not ignoring him by not linking to him, he doesn't yet have a website.)
Dan and I fell out of touch for a few years, but last Fall he wrote and told me the exciting news that Three Furies would be published by a small press.  He was excited.  I immediately looked up the press.  Turned out I loved what they said about publishing literary quality fiction and focusing on the "anti-heroine," as I previously noted.  I was pretty sure that fit my protagonist, Emma Jean, she who sleeps with handsome younger men, gets drunk on airplanes, and pretty much says whatever she pleases.  And so, on a whim, I submitted to them.
Now, the website information says they'll get back to you in six weeks.  Dan said he heard back from them in two weeks.  So when I didn't hear I pretty much forgot about it, figuring it was yet another no-go.  Until Saturday, when the cryptic email came saying that they want to put my novel on the list for 2013.
What's the lesson here?  Well, the obvious one is that who you know counts.  Please note here that I didn't ask Dan for a recommendation (though I've not hesitated to ask others in the past) and he didn't even know I was submitting to the same press.  But, I never would have known about this press if it weren't for Dan.  Networking is vital for sharing information.  Also, let me just say that I've had personal recommendations to agents that have put me on the top of their piles.  It all helps.
Tomorrow I'm going to publish my "lessons learned" post.  But another one that occurs to me as I write today is that patience is definitely a virtue.  I ofen joke that you could get married, have babies and die before hearing back from some of these folks in the publishing world and there's a ring of truth to it.  So don't enter this business if you're looking for instant gratification!
Create a successful, inspired writing life: Find a way to make some new writing friends.  Join a local writing group.  Start commenting on a forum online.  We're lucky to live in a time when it is easy to get connected.
Please comment.  How have you made connections in the writing world?  Also, if you liked this post, please feel free to Tweet it or share it on other social media.
Photo by rammag.