Lessons Learned Along the Way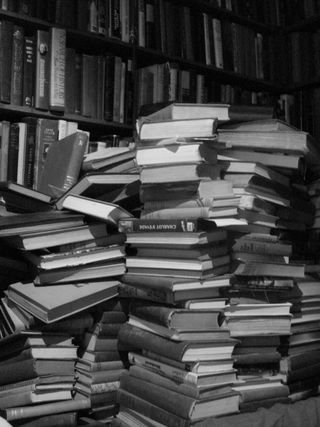 So by now everyone in the North American hemisphere knows that I've gotten an offer to have my novel published.  (If they haven't, I'll do my best to make sure they do over the next couple of days.)  On Monday, I wrote an initial post about the news.  Yesterday, I wrote a bit more.  And today, I'm writing about lessons learned along the way.  Because, there have been many of them, starting with….
Determination.  First of all, let me explain.  I finished this book two years ago, maybe longer.  And I've been marketing it off and on since then, mostly to agents.  As a matter of fact, the publishing house that accepted me is the first publisher I sent it to. I've lost count of how many agents I've sent it to, probably at least fifty.  Yes, fifty.  I love this novel and I've been determined to have it see the light of day. So there you go, first on my list is determination. Never underestimate its power.
Clarity.  Last fall, I parted ways with a coaching program I had contracted with.  It wasn't working for me, and I had some chronic pain issues that made it difficult to keep up with the program.  This led to deep soul searching on my part.  Why hadn't the program worked for me when it was so very successful for others?  Which led me to the answer: because I was trying to be something I wasn't. So that made me think long and hard about what I was and what I wanted to be.  What did I love doing, above all else?  The answer was writing books and blogging.  From that moment on, I redoubled my efforts in both areas.  The results have been gratifying, with more traffic to this blog, and now, my novel about to be published.  Let me just tell you, clarity rocks.  Rocks, baby.
Discernment.  Along the same lines as above, I've had to gently learn the fine art of discernment.  This, not that.  That, not this.  Resist the latest bright shiny thing that is not exactly allied with my areas of interest and stay the course.  This means, to me, not buying the latest glitzy course in how to run some area of my business.  Instead, I'll put time into either my blog or my book.  (Or my coaching.  I do love coaching and teaching, too.)
Serendipity.  I think its important to allow for the unexpected to happen.  After I submitted to this publishing house last fall, I didn't hear from them.  Then I assumed that I wouldn't hear from them.  But then I did.  Never underestimate the unseen forces that are working on your behalf in the background.  And finally,
My spiritual practice.  This may well be the most important lesson of all, because it underlies everything.  Since I returned to church last year, I've learned a whole new way of thinking that makes everything better and easier.  It is based on faith–faith in our ability to create our lives, our health and our prosperity.  Some may sneer and call it all positive thinking, but that's their issue.  I say it's a lot more pleasant to think positive thoughts than negative ones, no matter what the outcome.
So there you have it–the lessons I've learned along the way.
Create a successful, inspired writing life: Identify the life lessons that have guided you.  Because once you've identified them, you can more readily call upon them.  Inner knowing is half the battle.
Would you be willing to share your life lessons in the comments?  We'd love to hear them.  And if you liked this post, please tweet it or post it on other social media.  Thank you.
Photo by austinevan.