What Does a Writing Coach Do, Anyway?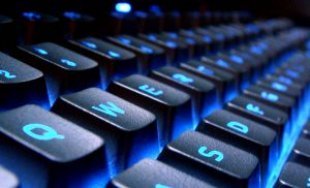 The recent news that my novel has been accepted for publication has inspired me.  As I mentioned in a post last week, it was the getting of clarity that I consider a key factor in this acceptance.  Last fall, I got crystal clear in my thinking about my goals and realized that I wanted to focus on writing books and blogging. 
And, of course, coaching.  I love working with writers and get really excited when I have the chance to coach. So last week I took a fresh look at my coaching packages and felt my heart drop. (I know, cliche, but I swear, I felt it thud.) Because they did not, in any way reflect the excitement I feel about coaching writers.  They looked dull and boring and I wondered why anyone would want to hire me.
And then I realized the problem:  I was designing my coaching around what I thought I should do and who I thought I should be rather than what I wanted to do and what I wanted to be.  I did the same thing last year around other aspects of my career. And it was time to apply the same clarity of vision that I used on other aspects of my career to my coaching.
So I designed two new coaching packages (with more to come no doubt) that reflect who I am and what I want to share with the world.  Check them out by visiting my new coaching page.
But, here's the deal.  Many people don't really understand what, exactly a writing coach does.  There are writing coaches, and writing teachers, and writing mentors.  So what's what?  And what does a writing coach do?  Perhaps a bit of explaining is in order.
I'm going to being by talking about the role of traditional writing teachers.  The old tried and true path for a writer was to get an MFA and then teach at a university.  This kind of teacher traditionally presides over classes that are given on-site, ones that meet several times a week, taking you away from your home and writing, but giving you lots of time to absorb good information on craft.  You might also take these kinds of classes at a community college, or some kind of community or private writing center.   Before a few years ago, if you wanted to get your MFA in writing, your only choice was to attend an in-person program at a university.
Next, let's consider the role of a writing mentor.  The writing mentor works with students one-on-one, generally offering lessons on craft and reviewing the student's writing.  The main difference is that the mentoring is done through email or snail mail, with occasional phone calls, and the student spends her time writing at home rather than sitting in classrooms.  One on one mentoring is one of the main hallmarks of the relatively new brief-residency MFA programs (I'm a graduate of one of these), which have become a common way to earn this degree.
Which brings us to the writing coach.  In order to investigate what they do, let's ponder the profession of life coaching.  Unlike therapists, who traditionally delve into your past in order to make a better future, coaches start from where you are, right now, assisting with goals, problems, obstacles, whatever  you need to help you lead a better life.  Thus, a writing coach focuses on problems and obstacles that might prevent you from creating your best writing life.
So which route do I follow?  In my role as a teacher at the Writer's Loft in Tennessee, I mentor students, as explained above, focusing mostly on the actual reading of the work. My writing coaching is a hybrid creature.  As a writing coach, I coach you to create a writing life that you'll love, assisting you with finding time and motivation to write and helping you to overcome the obstacles along the way.  And I also teach you craft and review your work.  So you get the best of both worlds, as far as I'm concerned.
For some people, attending traditional classes is the best way to go.  Others will desire the personal care that a coaching relationship offers.  I urge you to ponder all the options and decide which one works for you.  And of course, if you are ready to hire a coach, I'd love to talk to you.