Writing the Discovery Draft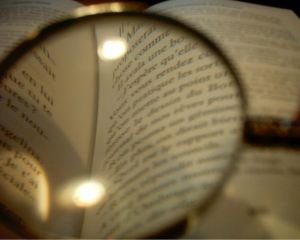 On Monday, I wrote a post about writing as discovery.  And after I finished it, I intended for that to be my last word on the subject.  But then I started thinking (I do that once in awhile) about how writing as discovery impacts our works in progress.
Because it does.  And if you're not letting it, you should.
I've written a ton about the writing process over the years, and always, always, always, I emphasize that the first step is to write a rough draft.  Also known as a Shitty First Draft, courtesy of Anne Lamott, or a Discovery Draft, thanks to my friend Darnell Arnoult.
What is a Discovery Draft?
It is the first draft that you write to uncover the story.  Sure, you've done your prep work and you've written a loose outline or synopsis, so you're pretty sure where you're going.  But nine times out of ten, a character will walk on and demand a role, or suddenly your existing characters go off on a tangent you hadn't expected.  And then everything looks different, doesn't it?  You've got to allow these magical things to happen and you've got to write to figure these out how to fit these magical things into your story.  So, think of the Discovery Draft as you figuring out the story.  In successive drafts, you figure out how best to dramatically present the story to your readers.
How do you write a Discovery Draft?
After you've done your prep work, you have at it.  You start at the beginning and write to the end.  If you have ideas for changes, you make note of them, saving them to deal with in the next draft.  Let me reiterate: you start at the beginning and write to the end. You just keep going, through all changes and new ideas.   You write as if you've made the changes and keep going. 
Why?  Because once you get to the end of the draft, you're going to understand more about your story.  You'll know more about your characters.  You're going to know more about theme.  In short, you'll know a ton more about every aspect of your novel or memoir.  You'll understand things about it that never even occurred to you when you started out.
And then you get to start over again, this time with a clear concept of what your story is and how you want to present it.  So what are you waiting for?  Go to it!
I'd love to hear how you go about writing a Discovery Draft.  Please comment and share your experiences with us.
Create a successful, inspired writing life: Just do it.  Go write your draft, start to finish.
How are you doing with your flow of ideas?  I've just posted a new class that covers every aspect of ideas.  Check it out!
Photo by pll.