It's My Birthday Week, and I'm Giving Someone a Present
It's been quite some time since I gave stuff away.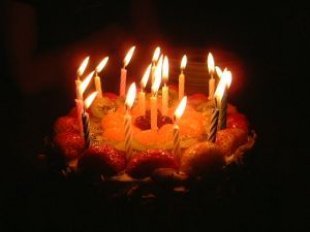 And since July 17 is my birthday (no, I'm not telling you which one, a lady never divulges such things) I figured it was about time.
So, first the gift.
I had a hard time deciding what it should be.  But since I love getting books more than any other present in the world, I decided I'd give you what I love getting.
But which book?
Should it be a copy of the Rust Hills classic, Writing in General and The Short Story in Particular, which I just recommended to a client?
Or should it have an all-around motivational bent, like The Fire Starter Sessions by DanielleLaPorte?
I couldn't decide.  So I wimped out.  And decided not to decide.  Thus, the present is a $20 gift card to Amazon, which ought to get you the book of your dreams.
Next, what do you have to do to win the present?
Well, now, that's a good question. 
All you have to do is answer this in the comments:
If you could wave a magic wand and have anything in the whole wide world that you wanted for your next birthday, what would it be?  Bear in mind, there's no limits here.  You could have anything your little heart desires, such as a bestselling novel, world peace, the entire Amazon catalog in a wood-lined room, a Ferrari, a Grand Tour to Europe, and so on.  I'm talking true, mad, deep desires.
You have until Friday the 20th to post a comment.  I'll use a random selector to generate a winner and post the results this weekend.  Good luck!
Photo by blueblitz.