Clarity for Writers
So, there's clarity for writers, and clarity about writing.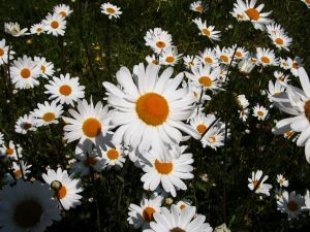 In a post about writing clarity, I'm being clear as mud.
So let me explain.
A few days ago, I was sitting in the backyard of a friend.  Gorgeous summer night, and the surroundings were gorgeous, too: neatly mowed lawn and perfectly weeded and edged garden beds.
I thought to my own backyard, which is full of flowers, but in a wild, uncontrolled way.  My husband's currently working on a garden path when he has time and let's just say you might see a weed or two back there.
The comparison of my friend's perfect back yard with my own wild one made me feel bad for a bit.
But then I remembered something: earlier this year, after a valiant but losing battle with weeds in the front garden beds, I got very clear about something.  And that something was that I didn't want to spend a lot of time gardening.  This year I hate gardening.  (I reserve the right to love it again in the future, as I have in the past.)  This year I want to focus on writing my novel and working on my business.
Clarity for this writer.
Which makes my life so much easier.  Because I know that I have goals other than a perfect garden in mind, I don't have to waste time making myself feel bad about it.  And this goes for other things, too.
Which is where the clarity about writing comes in.
I know exactly what I want to work on in the next few months: my next novel, my writing retreats, my novel-writing class, and my coaching.   You may also know exactly what you want to write, and I hope you do, because this, too, makes life easier.  There's no fussing about with deciding what to do, you just do it.  (If you don't know what to write, may I suggest checking out my Punch for Prompt page? Choose a prompt and write to it for 20 minutes.)
Clarity is essential for writers and writing, and if you don't have it, I suggest you work on getting it.  You'll get a lot more writing done.  And you can quit making yourself feel bad about the weeds.
Do you have clarity about your writing?  If you reach a murky point, how do you get clear again?  I'd love to hear your thoughts.
**Need clarity about your novel?  My new Get Your Novel Written Now class starts August 14th, and I'd love to have you join in.  You can read more about it here.
Photo by unit25.