The Writing Life: Travel, or Why Travel is Good for Your Writing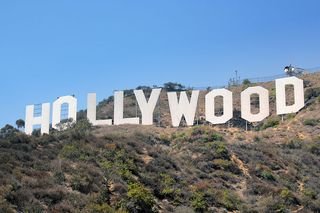 As I mentioned in my previous post, I'm in LA, actually Pasadena, visiting my dear friend Suzanne.  I'm working a lot while here, but no matter, I'm somewhere other than my usual here.  Last week I was at the Oregon Coast.  Now, neither of these short vacations are trips to exotic locales.  But they are trips.  And they are reminding me why travel of any kind, near or far, for a short or long time, is such a valuable activity for writers.
One reason is because you see the world through other's eyes.  For instance, last week we stayed with old family friends, a large rowdy bunch from Denver who I adore.  And they do things differently than me, particularly in food choices, opting for standard mainstream brands and products.  This week, in LA, its a whole different story when it comes to food.  Suzanne is an advocate of a real food lifestyle, which means consuming fresh and fermented foods such as yogurt and kefir made from raw milk, kombucha, and cultured vegetables (think kraut).  Two different sets of people, two different viewpoints of the world.
The characters who populate our novels and memoirs and non-fiction books all have unique viewpoints, too, with very specific ways of looking at the world.  Travel introduces me to people who think differently than me.  It pops me out of my bubble and forces me to live according to a different schedule than I usually do.  So here are some guidelines for getting the most benefit to your creativity from travel:
Be Open to Anything.  Another way to put this would be to say yes to any experience that presents itself.  Be willing to go with the flow and see what happens.  Here's an example: Suzanne had an appointment with an acting coach and I tagged along.  We thought it was a private appointment.  Wrong.  It was a class.  And I got pressed into service to run lines.  Now, let me be very clear here: I speak in public all the time, and it doesn't scare me, because I'm talking about my passion, writing.  But acting?  This is a whole different thing we're talking about and it terrifies me.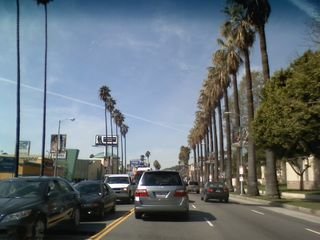 But there wasn't much I could do.  And I figured, what the hell?  I'm in a building on Sunset Boulevard in Hollywood with people I'll never see again.  So I might as well go for it.  And I did, even when I found out I was going to be taped and had to watch the playback.  It was a lot of fun when I allowed myself to just be open to it.  The next day the coach called Suzanne and told her I should look for commercial acting jobs in Portland.  When I pulled myself together after the laughing fit that ensued, I actually thought about it.
Because in being open to acting, I've realized how similar it is to writing.  How you have to parse out the scene, go deep into it and figure out the character's motivation.  How you have to allow the character to inhabit you as you say his or her words, just like you do when you're writing in a character's viewpoint.  I may not actively study acting because of this, but you can be damn sure I'll find some books about it in order to enhance my ability to understand my characters.  And none of this would have happened if I hadn't been open.
Soak It In.  To really get the benefit of travel, you've got to have your eyes wide open, be present, and soak it all in.  You've committed to being open to whatever comes your way, right?  So while experiencing different activities, be present.  Watch, listen, smell, pay attention, be alert.  Notice things so you can use them later.  And along the same lines….
Take Notes.  I'm filling my Moleskine journal, sadly neglected over the last month while my spiritual community went through some uproar, with notes and ideas and plans for my next novel.   Because I also remembered to…
Plan Ahead.  The first five chapters of my new novel are set in southern California, specifically, Malibu.  I asked Suzanne if she'd drive me over there if I bought her a tank of gas.  And so we spent a wonderfully cool afternoon while the rest of SoCal baked in record temperatures, exploring locales in and around Malibu that I planned to use for my novel.  Already, I've decided to make some crucial changes in these scenes, the result of being on-site and seeing how things really are.  (The real world is sometimes so inconvenient.)
Be Grateful.  I love being here.  I loved being at the beach last week.  I can't wait until I travel to Nashville in September.  I feel lucky and blessed that I get to travel to places near and far.  Suzanne and I sit outside in the morning and the evenings and planes fly overhead after taking off from the Burbank airport.  They are high enough up that I start to imagine, that plane is going to India.  Or, that plane is going to New York.  And I want to go, too!  I'm grateful these last two weeks have reawakened my love of travel, and it's all good for my writing.
And now, excuse me, but I'm going to go learn how to make raw milk yogurt.
Where have you traveled recently, near or far?  How has it impacted your writing?
**Need a boost for your writing?  There's still time to sign up for my novel writing teleclass, which starts next week.  Check out the page, it's going to be a lot of fun!
Photos from Wikimedia Commons.