Radical Gratitude
Today is Thanksgiving in the United States.  It's a day when we pause from our normal routines to eat a lot of turkey and be grateful.  Accordingly, the Internet is inundated this week with posts about gratitude.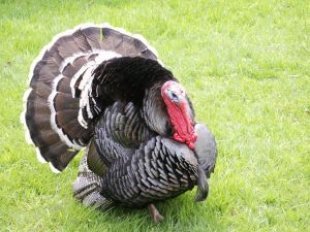 It is not in the least coincidental that my spiritual community has just begun a 21 day gratitude process, which involves writing what we're thankful for in a gratitude journal.  It is especially meaningful for us because we've come through a lot in the last year–a conflict that split the congregation this summer, and just a couple of weeks ago, a flood that destroyed the lower level of the church.
Maybe not exactly things you think of to be grateful about.
But the kind of gratitude I'm discovering is what I call radical gratitude, and it involves saying yes to everything in your life, good and bad.  It involves realizing that everything that happens to you is designed for your own good, and saying yes to it is a lot easier than resisting it, which is usually my knee-jerk reaction.
This can get tricky, however.  You can repeat to yourself "I'm grateful for my bum knee" over and over again and not really believe it.  So over the time I've been attempting to apply gratitude to my life, I've developed a bit of a system.  Here it is.
1.  I say I'm grateful when I truly am grateful.  Like for you, my readers.  For the fact that my novel will be published on February 12. For my wonderful family.  For my amazingly talented friends, online and off.  For the fact that I am a creative person.  For the gorgeous autumn leaves on the tree in front of my daughter's house.  And so on.
2.  I bless something when I'm not overtly grateful but want to acknowledge it.  For instance, the rejection letter you got from that agent you really wanted to work with.  It's hard to honestly be grateful for such a thing.  But what you can do is bless it, which acknowledges it and leaves the door open for perhaps being grateful in the future.  And it takes away that knee-jerk resistance, as in, "No! Why is this happening to me!"  Remember: what you resist, persists. 
And that's it.  That's really all there is to it.  Radical Gratitude.  It's the easiest–and the hardest–thing to do in the world.
What are you grateful for this Thanksgiving?  I'd love to read about it in the comments.