Writing Every Morning
I'm participating in Nanowrimo this year.  Sort of.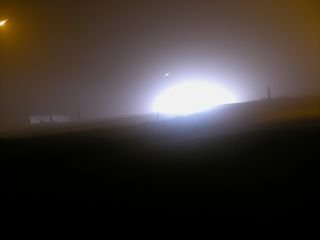 I doing it, but not really doing it.  The Nanowrimo rules state you can do as much prep work as possible up to November 1st, but you can't actually start writing until the first day of the month.  And I'd already written about 60 pages of my next novel, so I can't actually compete.
But I can use the energy of a gazillion people writing novels to boost my own creativity. 
And that is exactly what I'm doing.   I've been clipping along, writing by hand every morning, but my muse warned me I was coming up on the time when I didn't know exactly what happened next in my story.  And I realized that this was a danger zone, a time when my every-morning writing habit might fall apart under the weight of uncertainty.
So I resolved to use Nanowrimo to take me to a new level of seriousness and commitment to this novel.
I committed to writing 2,000 words a day, as I had when I wrote Emma Jean, and  carved out a bit of time on Halloween to get organized for the next push, as in, please God and handsome Muse, (my muse is a hot young male who favors tight jeans and T-shirts that show off his muscles), please help me to figure out where I'm going next.
What became evident immediately as I pawed through the hand-written pages of my notebooks was this:
I didn't know where I was in the story.
And if I didn't know where I was, how could I figure out where I was going?
So my first order of business was to get my hand-written pages onto the computer, 2,000 words at a time.  I had to abandon my hand-writing habit if I was ever going to wrap my brain around the entirety of this novel.
This morning I finished feeding the words in and got to the part where I'm writing new stuff.  I was a bit nervous, because I'd also asked my muse if we could please compose on the computer again.  I'm so, so grateful for the month I sat on a chair in the living room and wrote by hand every morning because it got me going on the novel again.  But it is hard to keep track of story and characters doing it by hand.
Today, the words flowed.  I organized the next few chapters in my mind, and whipped along, typing away.  It actually took me less time to write 2,000 words of original material than it did to feed those hand-written words in.
Phew.
So here are my two take-aways from this experience that might be helpful to you:
1.  Writing every morning is glorious.  It is the best thing ever.  Period.  After I've written my 2,000 words every day, I feel great.  I'm in love with the world, because I've done the most important thing to me first.  And that makes everything flow better.
2.  It's helpful to stay flexible throughout the process.  I'm learning that the process for every novel is different.  You might write the first one in strict chronological order and then find out that doesn't work for the next one.  Like me, you might start our writing on the computer, switch to writing by hand, and then return to the computer.  The point is, it doesn't matter.  Do what gets the words on the page.  Do what works for you in the moment!
 What about you?  What's your writing process?
 Photo from Everystockphoto.
By the way, if you're truly stalled on your writing and can't make any progress, my favorite thing to do besides writing novels and blog posts is coach writers.  Check out my services page for more information.