Never Be Average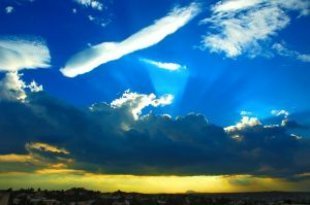 One of the jobs of the writer, as I see it, is to be a chronicler of events and people.  We are here to tell the tale to others.  To witness and write about it, whether what we witness is something small or something big.
What I have to witness today is the passing of two friends.
The first was the father of one of my close friends.  He was a delight, a man who lived life on his own terms to the very end and expected the same of everyone else.  "Never be average," was his motto.  And he wasn't.  I stayed with him at his house at the beach a couple of times, helped him work on his autobiography a little bit, and enjoyed Broasted Chicken night and cheap drinks (he treated) at the local Eagles Aerie.
I adored him.  I didn't see him often, but I miss knowing he's here in this world, being his wonderful self.
The second was my childhood friend.  She'd been in ill health recently and I hadn't had the chance to see her in quite some time.  I kept up with her progress through reports from her daughter and sisters.  I'm pretty sure her passing was a release from pain for her, though that doesn't make it easier for those who are left behind.  The way I want to remember her can be summarized in one word: funny.  When she was feeling good, she was one of the funniest people on the planet.  We spent hours laughing together as teenagers.
And that is a damn good legacy to leave an old friend.
This business of chronicling: sometimes it doesn't seem like enough.  I read about people curing cancer and saving children in Africa and worry that being a writer pales in comparison.  Do you ever feel this way?
And yet, bearing witness is important. It's how we remember.  It is how we can galvanize.  It is part of what makes us human.
And so I put away my feelings that writing is not enough and just go do it once again.
Because when you're a writer, it's the most important thing you can do in the world.  And just that act alone insures one thing: that you will never be average.
 Photo by a_kartha.