On Reading My Own Work: The Issue of Sentimentality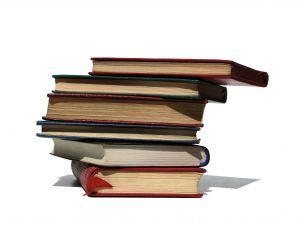 Two stories:
Story number one
I'm sitting at my computer, laughing.  My husband asks me what I'm chuckling about.
"Oh, I'm proofing my novel.  I'm not sure if this is good or bad, but Emma Jean makes me laugh, even though I wrote her."
I've gone through edits, and copy edits, and now one round of proofing, and every time it makes me laugh.  Every time, reading the novel makes me remember how much I loved writing it.  How much I love my heroine, Emma Jean.  How happy I am that the book is being published.
Story number two
This year for Christmas presents, I printed out copies of my MFA novel, Language of Trees, for my daughter and daughter-in-law, because they hounded me for it at their request.  As the chapters came off the printer, I read bits and pieces of it.  Some of it I liked, but some of it made me cringe.  And now when I picture the girls reading it, I cringe anew.
So what's the difference in these two stories?
Well for one thing, Emma Jean has been rewritten, revised and edited within an inch of her life.  Though I worked and worked at writing Language of Trees, I could never quite get it to hang together.  (I'm hoping to change that this year, and I'm giving serious thought to going the indie publishing route with it.)
But here's what I believe the major cringe-worthy factor is: sentimentality.
The best definition of sentimentality I've ever read is that it is unearned emotion.
Language of Trees still has a lot of moments of unearned emotion that have not been edited out.  The kind of thing that makes you wince when you read it.  Oh God, I just remembered a party scene from the novel wherein all the men in attendance fall head-over-heels in admiration of Collie, our heroine.  Ouch. This is embarrassing to me in retrospect because it is a sentimental moment.  Collie has done nothing to earn their ardor but appear at the party.  Unearned emotion.
And, if I'm honest, when I ponder the novel I'm currently at work on, there's lots of instances of sentimentality.  In my defense, it's still a first draft.  The one with holes big enough to drive a truck through.  (I can't remember who told me that metaphor, but whoever you are, thank you.  I love it.)  And some of those holes are unearned emotion.
So I have to admit that printing out Language of Trees was a good exercise for me, pointing out, for future reference, something I want to keep a closer eye out for.  And it gives me a road map for rewriting it.  I can start with the places that make me cringe and go from there.
How does sentimentality tend to present itself in your work?  Is it an issue for you or not?
**If you're struggling with issues of sentimentality or other writing craft problems, make 2013 your year to go full out with your writing.  Consider gifting yourself a writing coach.  There's no better way to make fast progress with your writing!
Photo by lusi.