10 Ways to Ground Yourself for Writing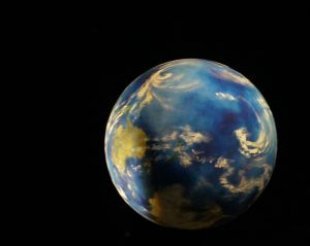 This has been an exciting week for me, what with the release of my debut novel, Emma Jean's Bad Behavior.  I've been consciously working on staying open to receive the blessings of this event.  I must admit, though, at times I've felt myself flying high, as if I'm no longer anchored to the earth.
Or the present.
Or my life.
Or my writing.
Excitement and joy are good, yes they are, but when they cause you to spin about in the air above everything that is happening in the real world, something must be done.  And that something is grounding.
You gotta get yourself back to the present moment, back into the energy of your body, back into your fertile brain.  This is especially important for writers, because how you can put words on the page if your brain is spinning out of control into the stratosphere?
Luckily, there are easy fixes for being ungrounded (if that's a word).   I list them here, with the obvious ones first, followed by some not-so-obvious:
1.  Journal.  This is the number one way I find my path back to myself.  For writers, it's a no-brainer.  Open that journal and write. 
2.  Meditate.  Yeah, yeah, I know.  But at least try closing your eyes and taking a few deep breaths.
3.  Prayer.  Also a good route.  Ask the universe for help in getting back into your body.
4.  Walk.  A reliable mind-clearer.
5.  Drink wine.  I don't know why this works, but it does.   A nice glass of red will bring you back down to earth.  This is why I always want a glass of wine after I've flown somewhere.
6.  Cook/eat.  Something about reconnecting with the most elemental of urges–hunger–gets us back on solid ground.
7.  Get outside.  Hug a tree.  Lie on the grass. Make a snowball.  Get outside and enjoy nature.
8.  Go barefoot.  Especially when you're indulging in #7.  The earthers (not to be confused with birthers) believe that connecting with the energy of the earth has major positive health implications.
9.  Take a nap.  Nothing like a quick snooze to reorient your brain.
10.  Soak in water.  Did you know that water used to be considered a health cure?  I worked on a book that had a whole chapter on hydrotherapy and was fascinated.  Water is good for a variety of things (be sure to drink it, too) but a hot bath can soak away other people's energies and bring you right back into yourself.
Do you need to get yourself grounded at times?  What's your favorite way to do it?
***My novel is now for sale!  Click here to find links to all the major online outlets.  And thank you everyone for your support!
Photo by monique72.