Adventures with Book Reviews
In my continuing effort to be as transparent as possible about the publishing process, today our topic is book reviews.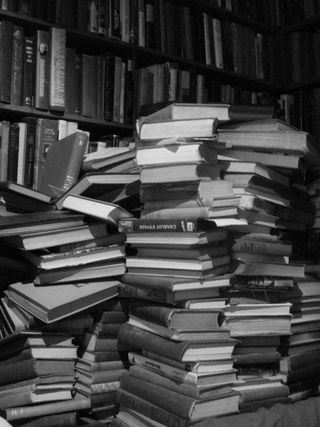 As in, how to get some.
This will be a short post, because I'm not yet adept at this skill, apparently.  Kidding, at least about the short post part.
But book reviews are important because they sell books.  There are several places to get your book reviewed:
Amazon
Goodreads
Other book sites such as Shelfari and a gazillion I don't know
Book review bloggers
And, yeah, I know there's more places, like sites where you can buy reviews, but I'm not going to focus on them today.  I'm going to focus on book blogger reviewers.  Who are, as far as I can tell, very overworked and under appreciated.  They get inundated with requests to review books, probably mostly from people they've never heard of, and once they agree, they have to read the book and then write a review.
I don't know about you, but I think writing reviews is hard.  I ran a book review blog for awhile and took it down when it got overwhelming, which happened in about three months.  The minute I put that baby up (and bear in mind, it had like, 2 readers) I was bowled over by how publicists, authors and others hit me up for reviews.  Actually, I thought it was great and said yes to nearly every request, because–free books!  What's not to like?  But then you have to read them, and think about them, and write about them in a coherent way.  And give your opinion.  And this all takes time.  I always felt like I was behind with my reading, and half the time I was reading because I had to for the blog, not because I wanted to.
(By the way, every once in awhile publishers find me on this blog and ask me to review a book.  I've got a really good one coming up soon.  Well, I think its going to be good, I don't actually have the book yet.)
And my experience in running a book review site was a few years ago, before the current self publishing boom.  Which I gather has increased requests for book reviews exponentially, given the number of book review sites which will not consider self-published novels.  (Most of them are very clear that they have nothing against self-published novels, they just have to draw the line somewhere.)
I have to tell you, this process reminds me a lot of the process of submitting the book in the first place.  Yeah, bad news.  You have to go through it all again.  For real.  Not kidding.
So here's the process I'm going through:
1.  Research sites.  My publisher sent me a list of over 700 sites, and I've come up with lists through my own research.  This is a time-consuming part of the process.  You have to go to the blog and check it out.  Is it still current?  Does it cover your genre?  What is their review policy? I'm finding many, many blogs that are no longer accepting books for review, most temporarily, because they are so inundated.  And often I land on one that hasn't published in months.  I get this, because it happened with my book review site.  I just couldn't handle it anymore.
2.  Query them.  There's that dreaded word–query, the one you thought you'd never ever hear again once you were published.  Ha! I have a standard letter I use which I personalize for each blogger I write.  Part of this, for me, is to try to feel okay about asking complete strangers to do something for you–read your book and review it.   Of course, they get a free book, but they have to do a fair amount of work for that book.  In terms of man-hours, they'd probably be better off just to buy it.
3.  Wait for the replies to inundate your inbox.  Um, this part hasn't happened for me yet.  I've probably sent out 15 requests and gotten back….wait for it…one reply.  (Which was a yes, and its a good site.  This blogger is overwhelmed with review requests, but is going to interview me.  I will promote the hell out of her interview, I can tell you that!)
So that's the process, and as you can tell, I've not mastered it.  I think I feel more comfortable with guest posts, in that I take on part of the work–the writing of the post itself.  But I'm going to keep going with this review process in spare moments and see what happens.
What's your experience with reviews–both getting them and giving them?  Also, do book reviews influence what you read?  Where do you read most of your reviews?
**Are you struggling with even getting to the point of publishing, i.e., with your writing?  The best way to improve your writing skills is to work one on one with a mentor.  Like me!  I offer a variety of services around coaching writers, and you can check them out here.
Photo by austinevan.