7 Tips for a Fabulous Book Reading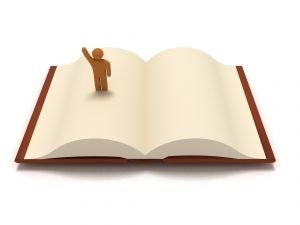 I did my first in-person reading of Emma Jean's Bad Behavior last night (I did one on the telephone, which was a bit trippy, for the virtual release party).  It was at at local coffee shop and I'm happy to report that it went really well.   People laughed in all the right places and after the initial rush you get when you stand up in front of a group, I relaxed and settled into it.
I've done a lot of public speaking, presenting workshops on various aspects of writing, and yet reading my own work is a bit of a different beast.  While I've read pieces in manuscript form through the years, now I'm getting used to reading from an actual book.  I thought you might like a few tips.  (I'm probably writing these nearly as much for myself, as a reminder, as for you.)  Because once you are published, and maybe even before, you will get asked to read.
1.  Plan your reading.  Figure out what you are going to read.  I've gone to lovely readings where the author read in an organized flow, segueing from a piece of chapter one, to chapter three and further in, which can give a good idea of a book.  When I tried to do this, it was a disaster–I got confused, and I wrote the book.  So I settled with several passages with chapter one and that worked great.  If you are reading in chunks, be sure to provide connecting information to your audience–and plan it out ahead of time.
2.  Plan your attire.  This sounds vain, but it isn't, really, because you are going to have a roomful of eyes on you and you don't want to be fussing with pulling your shirt down while they watch.  Last night I chose one of those cardigans with long tails in the front precisely so that I didn't have to worry if my stomach was hanging out.  (I thought if I wore my Spanx I wouldn't be able to breathe.  See #5.)
3.  Suss out the location.  Check it out ahead of time.  The coffee shop where I read has a regular Thursday evening reading series and I'd been there a couple times to hear friends read.  I knew there was no podium and that I'd be speaking into a standing microphone.  And I knew this meant that I was going to have do practice reading with my book held in front of my face.   See next tip.
4.  Practice, practice, practice.  This is far and away my most important advice.  Practicing will give you confidence, the confidence that comes from familiarity with your material. It will alert you to potential minefields–the word you've never been sure exactly how to pronounce, the swear word that might not be appropriate for your audience, the sex scene you might want to save for another venue.  Your work sounds different when you read it aloud–do it ahead of time to find potential problems.
5.  Breathe.  Once you've walked onstage, try to remember to take a deep breath.  As mentioned early, there is a rush of energy that comes in the act of getting yourself up in front of others and it can make it hard to catch your breath.  Nerves make you breathe faster, too.  This didn't happen to me last night, but it has in the past, and then I struggled to overcome my shallow breathing.
6.  Make eye contact.  Look up at your audience once in awhile, instead of keeping your nose buried in the book or manuscript.  This was something I could have done better last night, but since I was reading from my book with no podium, I had to wear reading glasses and it was awkward to peer over them.
7.  Enjoy.  You might not be able to actually utilize this tip until you've done a few readings and gotten used to them.  But you will feel the rush of relief when you are done, and people are applauding.  Soak it in!
 Your turn.  Do you have any tips for readings?  Do you enjoy them, or dread them?
(And by the way, if you feel so moved to buy a copy of Emma Jean you can find info on online outlets here.)
 Photo by svilen001.