Mindset of the Wealthy Writer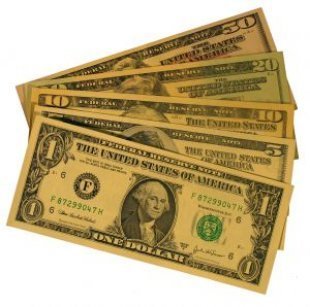 I was going to write about plotting versus pantsing this morning, but then the idea for this post grabbed hold of me and wouldn't let go.  So here we are….(and look for the other post later this week).
Let me be clear at the outset.  I'm not wealthy, at least as far as finances go.  But I am ridiculously wealthy as far as all the other important things in life go.  I've got wonderful friends and family, a house to live in, a car that always starts (knock on wood), access to health care, both traditional and alternative, food in my belly on a regular basis, and more.  That more being two main things: I get to be a creative writer every day of my life and I enjoy freedom and independence.
Yeah, some days I'd like to earn a bit more money.  But if its for me in this life to enjoy wealth in other arenas of my life, so be it.  I know there are many others who don't share my blessings.   Here's the deal, I only enjoy my freedom and independence when I'm actively and energetically writing as regularly as possible.
And so, for me (and I suspect for many others), everything else follows from that one activity, writing.  When we're writing we're wealthy.  When we're not, we're poor.
I like this way of looking at wealth, I realize, because it puts the emphasis where it belongs, on the process rather than the product. 
Are you following me?  Am I making sense?
If all of this does indeed describe the wealthy writer, then it makes sense that the mindset of the wealthy writer is one that enables him or her to write regularly and with ease.  And who knows, that just might lead to financial wealth some day down the road, too.  (It could happen.  And by keeping your mind on the process, it will be more likely to happen.  Because you will be working to master your craft, not focusing on the end result.)
So here are some ideas on maintaining that mindset, in no particular order:
1.  Expect big things.  Decide that its going to happen and maintain that expectation.  Instead of moaning and groaning about how hard it is to find time to write, tell yourself that it's easy.  And while you're at it, remind yourself that when you do make it to the page, you'll write with grace and ease.
2. Trust, that the above will happen.  Writing involves huge buckets of trust.  It just does.  Trust that the words will continue to come.  Trust that is you have a bad writing session, the next one will be good.  Trust that your story will come together in shining glory.
3.  Be grateful.  Thank the lord or whomever you prefer every damn day that you get to be a writer.  It's the best job in the world, even if you're only practicing it a few minutes a day.
4.  Banish negative thoughts.  Yeah, I sound like Pollyanna.  So what?  Negative thoughts are creativity killers, period, and it takes discipline and diligence to pay attention to them and turn them around.  It is especially difficult after a lousy writing session like the one I had earlier this morning.  But do it anyway.  Nobody said writing was going to be easy.
5.  Give it all up and get it all back.  That's one of my favorite sayings, from Alan Cohen, and it's true.  You find yourself in a ball of worry–about where the next check is coming from, about where the next words for your WIP are coming from, about everything.  Give it up.  Release it.  And see what happens.  Just do it.  When you really, truly release your worries, magic happens.
6.  Words in, words out.  I swear to God this is true for me.  When I'm disgorging words onto the page, it is as if I need to inhale tons of them inside me.  The more I read, the more I write.  And the better I write, because as I read I'm learning the tropes of writing.  This is true for wherever you are along the writing road.
7.  Enjoy it already.  Writing is too hard not to be enjoyed, period.  Quit getting all angsty over it and relax and write.
How do you create a wealthy writer mindset?  Is being wealthy all about money for you, or is it something else?  Please leave a comment and let us know.
Photo by ctoocheck.