Jet Lag
I have returned.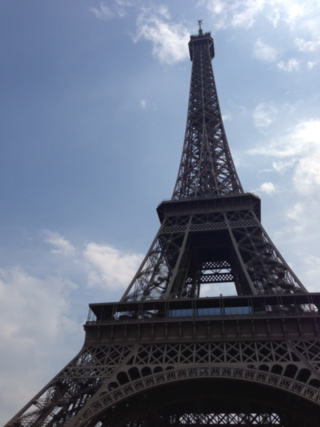 France was wonderful.  Paris has only gotten better in the years since I've been there, and Ceret, the small town in the south of France where I spent a week leading a writing retreat, charming.  I had full intentions to blog regularly during my trip.   Obviously, that didn't happen.  To my credit, I did try, but discovered that with an Ipad, one can only use Typepad, my blog host, on an app.  Which I did download.  But then it seemed easier to walk to town and enjoy an afternoon glass of vin rouge than figure out how to use it.  So I didn't.  (But, between teaching and drinking, I did manage to write quite a bit on my own projects, so that, at least, is something.)
In the meantime, after the 12-hour flight (10 from Paris to Salt Lake City, and 2 from SLC to Portland) home on Sunday, I've been a bit wigged out, trying to straighten out a weird sleeping pattern, and catch up with a million things that happened while I was gone.  So my grand plans for blogging have gone astray.
However, I am working on a round-up post (that will also go out with my newsletter) for Thursday, and I'll have a book review posting on that date as well.  So please stay tuned, and know that I missed you.  By the way, the writing retreat/workshop was fantastic!  All of our participants turned out a high level of writing and seemed well satisfied with the week's work.  Next September we're going to Italy–so start making plans to join us now!
Until then, you can view my photo stream, with tons of pictures of Paris and Ceret, on Instagram.