Keep Calm and Carry On With Your Writing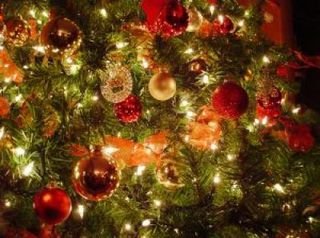 Raise your hand if, with 13 days to Christmas you are overwhelmed.  Raise both hands if, with all the extra to-dos on your list, your writing is suffering.
I thought so.  Me, too.  There is shopping to finish, presents to wrap, decorating the house, writing Christmas cards, and on and on.  And even if you don't celebrate Christmas I'd wager that you still get caught up in the hoopla.  It's pretty impossible to escape.
But this is probably one of the most important times to write.  For one thing, this time of year, with its early dark, is always an incredibly creative time for me, with numerous ideas popping up.  It would be a shame to waste it.  And for another, if you give up on your writing now, all could be lost until the new year.  I speak from experience–this has happened to me.
So here's my advice: keep calm and carry on with your writing.
The whole "keep calm" thing has become a cliche, but it has a great origin.  Rumor has it that this is what the queen mother said during the blitz of London, when bombs were dropping all over the city every night.  Every freakin' night.  Go take a look at this map of how many bombs were dropped on the city from July 1940 and June 1941.  
And now tell me: does the stress of this holiday season equal the stress (not to mention utter terror) that Londoners felt during this time?
I didn't think so.
But how, exactly, to keep calm and keep writing?
For starters, remember that the calm part is like happiness–a choice.  You can choose to get all stressed out and dramatic about your life or you can do what writers have done forever–put all that drama on the page.   And remember, too, that throwing words on paper can be an incredible antidote to stress!  Write out your anger and frustration.  You'll feel better when you're done, I guarantee it.
It might also help to take the time to meditate, or walk, or do yoga or Qi Gong–whatever it is that calms and centers you.  It is very easy to not take the time for these activities when you're in the midst of an especially busy time.  (I'm writing to myself at the moment, I'll confess.  I had a great meditation routine going but its been a week a few days since I've done it.)
Creating calm is often a matter of making time for it.
Ah, but you say, how can I take time for creating calm when I barely have time to write?  The point is, you'll be better able to focus and get your writing done if you've spent a few minutes sitting quietly or taking a walk around the block.
And now, about that writing….um, yeah.  Do me a favor and keep in mind one thing: you don't have to write 5,000 words a day to make progress.  Perhaps it is time to lower your expectations for yourself.  Instead of 5,000 words a day, aim for 500. When you're in the thick of it, maybe 500 is even too much.  Go for having the time to look over your work and maybe make a note or two.
The point is, be easy on yourself.   Put it all in perspective.  Remind yourself that this too, shall pass.  And if things get really overwhelming, go look at that bomb map again.
How do you cope during the holidays? I'd love to hear.  Please leave a comment!