When Not Writing Becomes an Art Form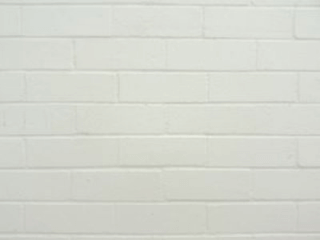 This will be a short post because I'm very busy this weekend, Not Writing.  
Instead of writing, I'm reading, knitting, working on a project cleaning up part of the basement, working on another project cleaning up the driveway, doing the crossword puzzle, cleaning the house, enjoying an Independence Day neighborhood barbecue, checking email (of which there is little this holiday weekend), and petting the cats.
You know, Not Writing.  Studiously Not Writing, I might add. Turning Not Writing into an art form.
It happened this week that all my clients put off their appointments until after the long holiday weekend.  And I got caught up on a lot of chores, leaving me time to write.
Except I didn't.
I did all of the above-mentioned activities, but I didn't write.  Every time I thought about it, my mind reached a blank, white wall.
I've been at this game long enough to know that I need to take such a time of Not Writing in a relaxed way.  Why?
–Because my brain needs a break.
–Because big things are brewing in my subconscious
–Because I know once the time is right for me to get back to my writing, it will all come out in a huge rush that will make me giddy with joy
My job at the moment is to just go with it.  As I was pondering this blog post today, an email newsletter from neuropsychologist Rick Hanson came in.  The subject? Rest.  Here's what he has to say about it:
Tell the truth to yourself about how much time you actually – other than sleep – truly come to rest: not accomplishing anything, not planning anything, not going anywhere. The time when you don't do anything at all, with a sense of relaxation and ease. No stress, no pressure, nothing weighing on you in the back of your mind. No sense of things undone. Utterly at rest.
 Probably not much time at all, if you're like me.
Also acknowledge to yourself any unreasonable beliefs or fears about resting – for example, that if you rest you'll lose your edge, things will fall apart, you'll let people down, others will judge you.
 Now imagine a kind, wise, fearless friend looking over your shoulder and knowing both how little time you rest and your "reasons" for not resting more. What will your friend tell you? Similarly, listen to your own innermost being about you and resting; what is that still quiet voice saying to you?
Imagine the benefits for you and others if you listen to the support and wisdom of your dear friend and innermost being.
Then commit to what makes sense to you, in terms of nudging your schedule in a more restful direction, refusing to add new tasks to your own bucket, taking more breaks, or simply helping your own mind be less busy with chatter, complaints about yourself and others, or inner struggles. 
So, he calls it rest, I call it Not Writing, but it is one and the same.  And I've got to go now and do more of it.
Do you take rest times?  Or do you struggle with the need to be always busy?