Writing by Hand Versus Writing on the Computer
Do you favor writing by hand or on the computer?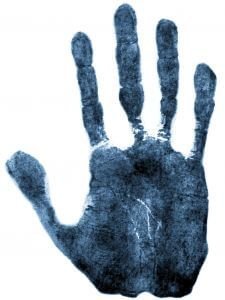 This may well be one of those never-the-twain-shall-meet dichotomies.   
We all start out writing by hand as little kids, and for many of us that remains the preferred method of composition.  For years I've taken lots of notes by hand before I switch to the computer.  I even wrote half of a novel by hand once.  (I ended up abandoning that novel, so I'm not sure what that says.)  
And, for years, I've been a proponent of writing by hand when journaling or free writing.  There's a more direct connection between hand and brain when you are writing by hand.  And sometimes it is helpful to step away from the computer with paper and pen to write.  (For other benefits, read this article.)
But lately I've been rethinking my position.   I've noticed that when I write by hand, I get bored quickly and can't seem to force my pen across the paper.  I quickly get into a this is stupid, why am I bothering frame of mind and I quit.  A client and I were talking about this yesterday and she said when she writes by hand what comes out on the page feels very juvenile and not at all adult.  I love that–I know just what she means.
And another problem is that my handwriting is increasingly difficult to read.  (Just ask my husband how hard it is to read my grocery lists.)  When I write something that I want to keep, it is hard to find it in the scrawl of my journal pages.  And often when I go back, I'm unimpressed with what I wrote anyway.  I've read that some people take all their free writes and put them onto the computer, but I simply don't have time for that.  So many of my free writes are not about much of anything and I use them as warm-up exercises.
A month or so ago I bought a book called Writing From the Senses: 59 Exercises to Ignite Creativity and Revitalize Your Writing.  I've not made it very far in the book, but what I read in the introduction changed my writing life.  Here's what Laura Deutsch, the author of the book, wrote:
"A word on whether it's better to write by hand or on the computer.  Many people feel there's a heart connection when writing by hand.  I, too, feel a difference.  Yet, I usually write on my computer because I can write faster and because I can save my freewrites."
So, apparently all it takes for me is for one person to give me permission because ever since I read that I've been off and running, doing freewrites and writing practice on the computer.  Last week, I did a journal entry of sorts on the computer–I wanted to remember an experience I'd had and hand writing it just seemed way too onerous.  
Now I'm a huge proponent of freewriting on the computer.  And, the thought occurs that this may be a phase I need to go through and that some day I'll get back to writing a lot by hand.  But, whatever–I don't care.  As long as words are getting on the page one way or another, I'm happy!
What is your favorite way to write?  Please leave a comment.
Photo by brokenarts.