The Only Way Out is Through
"If you're going through hell, keep going."  Winston Churchill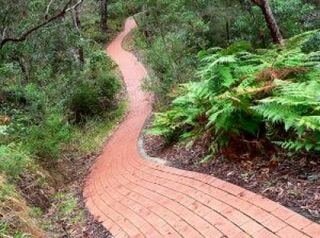 "The only way around is through."  Robert Frost
The only way out is through.   We usually don't want to hear this particular bit of advice, but I have found that it is true.  
I thought about it as I was out walking this morning, my legs in some pain.  After struggling with a knee issue for the last couple of years, I've finally found a chiropractor who is helping. Turns out I have one leg shorter than the other, and now a lift in my right shoe to balance things out.  And that, in turn, works muscles in my legs that haven't been used in ages.
So, pain.  And, my legs just have to get used to it as I gradually build up my steps.  The only way out is through.
Same thing is true, of course, in writing.
Stuck on your work in progress? The only way out is through the wilds of the manuscript.
Got another rejection? The only way out is to feel the discouragement and despair, get through it, and send it out again.
Don't know what to write? The only way out is through taking notes and free writing.
Books aren't selling? The only way out is through more marketing.
You get the idea.  
This concept may seem the tiniest bit depressing, but I find it comforting.  Nobody is going to come save me, I have to do it myself, whether that means putting another word on the page or taking another step.
 What do you think?  Does this concept resonate with you?
Photo by ngould.