Wednesday Within: How I Get Derailed (You, Too?)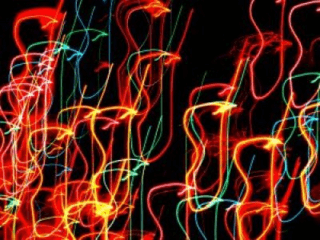 Another title for this post might be Why You Need a Routine.  Or more to the point, why I need one.
Here's the setup: A morning in December. After a busy weekend of Christmas parties (we survived hub's resurrected Christmas office gala!) and work deadlines (yes, on the weekend—it was for a special project that I will reveal soon), I woke up at 5:45 as usual.  (My eyes pop open any time from 5:30 to 6.  Don't shoot me, it's just the way it is.)
As usual, I went right to my computer, with one quick detour to grab coffee and a big glass of water, with the intention to get back to work on my novel rewrite.  It is cruising right along but last week I hit a bump of the my-brain-needs-a-break-to-think-about-the-story sort.  And it was high time to get back to it, because I've assigned myself a deadline of finishing by the end of January.
And so I opened the computer, with the idea to work on it.  And I didn't.  I checked email.  Looked at blog stats.  Opened the Buzzfeed story that featured photos of Prince George.  Clicked back over and answered an email.  Thought about a blog post I'd committed to write later in the week, and a student packet that was almost late, and a program I was doing about goal-setting.  Looked at email again. Checked what was going on over at Hootsuite, and tweeted my Tumblr prompt of the day.
Only after all that did it occur to me that I was farting around.  But that morning, instead of beating myself up about it, which generally leads to more farting around in a rather rebellious teenage, you-can't-tell-me-what-to-do-way (and yes, I do know I'm rebelling against myself), I paid attention to the conditions that led to this disorganized state.
I'd had a lot going on over the weekend, and didn't take time to clear the decks.  As I greeted the day, I had a gazillion tabs, including both email inboxes, open.  I had a to-do list with lots of left over items on it, and as I sipped coffee, I added more.  My desk was a mess, covered with the afore-mentioned to-do lists, a new calendar and journal to be made into a bullet journal, a notebook full of goal work, mailing envelopes to send books off in, and Christmas lists of presents I still need to buy.
So is it any wonder that my mind was just as messy as my surroundings?  Gee-sus.
My morning routine is theoretically that I go right to the computer and work on my novel.  Most days this happens.  But sometimes it doesn't.  On the days it happens, I'm happy.  And all day long the world flows around me peacefully.  Or even if it doesn't, I can handle things with aplomb.  And when I don't, I feel edgy and off all day.  Which is understandable–I've started the day with a massive fail.
So, I dunno the answer.  Because my early morning writing hours are often the only time I have to work on fiction.  And they are also the time when I think about it best.  But sometimes it seems like I need a lead-in, like morning pages for instance.  (I did them for years.)  On the other hand, if I spend time doing morning pages, then I have less time to work on my novel.  But on the other other hand, if morning pages would lead me into my writing, then working on them would be time well spent.
Many, many people (myself included) have written about the benefits of a morning routine, doing such things as yoga, meditating, or whatever.  And that appeals to me, yes it does.  But it also brings up the same problem: if I do yoga or meditate first thing, there goes my time to write.
Sigh.  Here's what I do know: I need to get into the habit of closing down distracting tabs and inboxes before I go to bed, so that all that is open is the one lovely file containing my rewrite.  I guess that's a good start.  Or I could just blame it all on Christmas and call it good.
Am I the only one who obsesses about such things?  Do you have a morning routine?  Give me some ideas, please.
 Photo by reuben4eva.