Cool Tools for Writers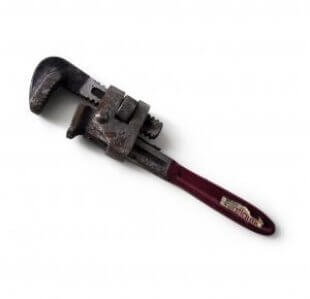 A small round-up of items helpful for your writing…
I've been writing a lot, how about you?  But, um, you might have noticed I've not been blogging that much.  One problem is that I can't access Typepad from the Chrome browser on my computer, and that means I have to go open Microsoft Edge, which is kind of a pain.  And when I'm blogging on Microsoft Edge, my posts tend to get deleted for no known reason.  Neither of these are terrible, horrible problems, but combined, they are enough to deter me more often than not. But, I'm trying to get back into the swing of it, and I will.  I've been hanging out here for over eight years, so I'm not going anywhere now.  (This is what I tell my husband all the time, though I've been hanging out with him a looooot longer.)
Anyway, in my breaks from writing I always get up, stretch, walk around, take a bunch of deep breaths…oh who am I kidding? I do that sometimes.  But more often I screw around on the interwebs.  And I find things that I can share with you.  (See?  There's purpose to my farting around.)  So here are some of those things:
I just found this yesterday, and it looks pretty cool–cool enough that I think I'll subscribe.  It is an online reference library for writers, comprising references, tools and downloads, and idea generators, among other good stuff.  It is brought to you by the people behind the Emotion Thesaurus,( and other thesauri of worth to writers), and Scrivener.  As far as I can tell many of the thesauri are included on the site, such as shape, physical features, weather, setting, and texture.  It is definitely worth checking out, and in my travels I found a coupon that is good for 50% off subscriptions (there are several plans) here.  It is only good until October 14, so shake a leg.
This is my new current favorite time-waster tool.  It comes free with Windows, or you can download it.  It is sort of like Evernote, only way, way, way simpler.  I had a brief fling with Evernote at the start of the year, but every time I went back on the site, I forgot how to navigate around, a sure sign that it does not work for me.  So there was nothing I could do but break it off with him.  Then when I was in France, my beloved writer friend J.D. Frost (who has his second book coming out soon which you should buy it and the first one as well) convinced me to try Scrivener again.  He graciously spent some time showing me around it and I dutifully downloaded the trial and started writing on it.  And lost my chapter not once, but twice.
In searching the web for some information about how I might have managed this feat, I came across a post by a guy (and I wish to god I could remember who it was so I could credit him) who wrote about creating story bibles for your novels on One Note.  (A story bible is a notebook or a file or a whatever that contains information you need to remember to write–details like when your character was born, his eye color, all the things that are really easy to forget.)  And I remembered using One Note briefly last year and liking it.
So now I have everything on One Note–story bibles, recipes, information I want to track for this blog, knitting patterns, everything.  I love it because it is simple.  It mimics a physical notebook in that you have sections and pages and you can add in links, and photos and all kinds of stuff.  But let me repeat–it is simple, and that's why I like it.  The forgotten person whose post reminded me of One Note made the point that its nice to have your story information somewhere other than Word, which doesn't really work all that well for this kind of thing, and I agree.  So go check it out.
And finally….this book:
The Write-Brain Workbook: 400 Exercises to Liberate Your Writing.
I have this sitting in my Amazon cart, waiting to press buy on.  I read a blog post about it (also lost in the cyber ether) and looked it up.  I like the looks of it because each exercise is short, and I plan to use them as warm-ups.  I do that with the Writer's Emergency Pack sometimes, and often I can't even finish the exercise, because it leads me so quickly into the work (which is another reason I like the idea of the One Stop for Writers site–I love me templates and worksheets).
Oh, and for the record–I ditched Scrivener again. It tempts me repeatedly, but the learning curve is just too steep at the moment.  I'd rather write.
 What writerly tools do you use and recommend?
Photo by levi_sz