Five on Friday: What's Going On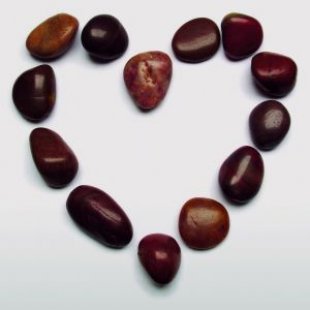 What Who I'm in Love With: My new grandson, Owen Lewis Hopman, born October 13, thus becoming the 9th Libra among our extended family and friends.  He was two weeks overdue, and I'm convinced that he just wanted to make certain he had his very own birthday, rather than sharing it with a grandfather, grandmother, father or uncle (two of them), because he wasn't a big baby–7 pounds 6 ounces. 
What I'm Writing: My next novel, the one I started in France.  I'm the kind of writer who doesn't like to talk much about a book until it is done so I'll leave you guessing.  But I was struggling a little bit with the story, so this week I had a plot session with Cathy Yardley, in which she asked me a lot of questions about the story so far.  By the end of the hour, I had designated the inciting incident, plot points, pinch points, and my main character's goals, motivations and conflicts.  Since I no longer belong to a critique group, I really needed someone to bounce ideas off, and she delivered in a huge way.  Highly recommended.
What I'm Reading:  A silly Christmas/knitting novel set in a small English village, which I can't even remember the name of. It reads like a first draft, self published novel that has not been edited, and yet it was put out by a major house.  Of course, I'm still reading it–and I'm the queen of ditching books–so maybe that's why.  Up next is Making Piece: A Memoir of Love, Loss and Pie by Beth Howard, (research!) and the sequel to Me Before You, the blockbuster-ish novel by Jojo Moyes, which I enjoyed a lot and we used as a teaching book in the 2014 France workshop.  And I still have the gazillion novels I downloaded on my Kindle before I went to France to read.
What I'm Obsessing About:  Knitting and needlework.  I just don't have enough time for all I want to do, possibly because I spend so much time drooling over blogs like Fringe Association, Mason-Dixon Knitting, Alabama Chanin, and Kate Davies, to name only a few. And let us not forget my Instagram feed which is crammed full of delightful feeds.
What's Going On:  You may have noticed that I've not been blogging as much lately.  I got out of the habit while in France and haven't recovered my momentum yet.  But I will.  This here blog has been around for eight years and counting, and its not going anywhere.  One of the problems is that I hate the current design, which looks the way it does only so it works on mobile devices.  Getting the design I want is going to require moving from Typepad to WordPress.  I've been twiddling my thumbs over what to do, mainly because of those eight years of content, which is a bit onerous to transfer from Typepad to WordPress.  But I think I'm coming up with some feasible solutions, so stay tuned.
What's Coming up:  Okay this makes Six Things on Friday, but oh well. We will be announcing the topic and location of our 2016 France workshop (hint: Ceret, Ceret, Ceret, my most favorite town in the south of France).  AND rumor has it there might be another European destination in the works for the spring.  I'll keep you posted!
Okay, that's it for me.  This weekend I'm going to finally finish setting up my office, which I moved from upstairs to downstairs right before I left for France, and catch up on work.  What's up for you these days?
Photo by Henkster.