Otherwhere: Thus Beginneth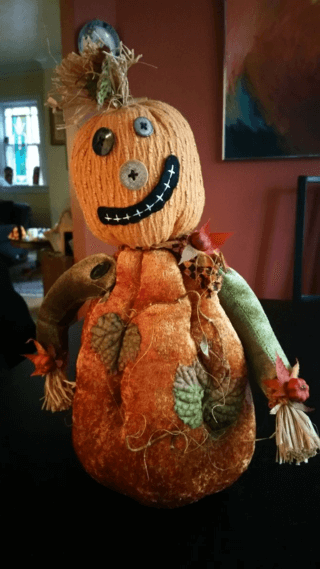 Happy Halloween!
And so we come to the beginning of a new blog feature called Otherwhere.  (It's a word, for real, I found it on Thesaurus.com.) In my travels around the internet, I find lots of interesting things that I post on Twitter, or once in a blue moon, on Facebook.  But I've realized that you and I might not connect on those sites.  (Though we should.)  So I decided to save up the links during the week and share them here.  Sound good?  Okay, let's get started:
Puzzled as to how to write a compelling beginning? Janice Hardy of Fiction University has you covered.
And here's another Janice Hardy post.  Do you have a book of your heart?  I do.  It's my MFA book, the novel I wrote while studying fiction  for two years, Language of Trees and I still love it so much.  But nobody else did.  Well, that's not true.  Readers did, but the publishing world gave it a collective, "meh."  Anyway, this blog post discusses why you should love the book of your heart–and move on. 
I'm a Barbara O'Neal groupie. I love her writing and I read her monthly blog posts on Writer Unboxed avidly. Since I'm always trying to find time to get creating art of some kind into my life, the title of this post about Barbara's art days caught my eye.
I just moved my office, so I read Anne Wayman's article on Decluttering for Writers with interest.
Jane Friedman always has reliably good posts and I particularly enjoyed this one, on what it takes to be a career novelist.
Hankering for a writing retreat?  Author Joyce Maynard is now taking applications for the tiny house on her property.
And finally, here's a link to a post about Paris from one of my favorite Paris bloggers.  Because, Paris.  'Nuff said. 
What interesting things have you found on your travels this week?
The photo is one I took of my favorite goofy Halloween decoration.  It's about the only thing I've managed to get up this year.