Committing the Cardinal Writing Sin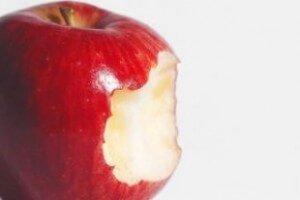 Forgive me, father for I have sinned am sinning.
I am committing one of the cardinal writing sins.
I am three-quarters of the way through the first draft of my next novel, and rather than writing all the way to the end, I am starting over.
I hear your gasps.  I see your open mouths.  I understand your shock and dismay.  Because I feel it, too.
Here's the story.  I am known to expound on the virtues of the writing process loudly and often, at least among certain groups.  By the writing process, I mean this the following.  You do some prep work, such as character dossiers and a loose outline, and you write your first draft (also known as the discovery draft) from start to finish, emphasis on the finish.  And then you ponder and make notes and ponder some more, and return to the manuscript and write the second draft.  You rinse and repeat as many times as necessary, ending with the revision draft, in which you concentrate on word choice, deleting adverbs, and grammar.  All the little things.  Then, and only then, do you consider your manuscript complete.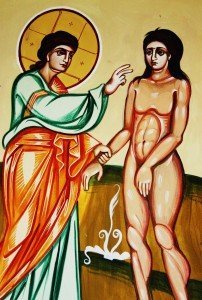 Any deviation from this process is frowned on in my world.
But here I am doing it.  I am planning to launch into the second draft before completing the first.  I have good reasons, I swear it! From the start, I've known this draft was lacking in everything a few things, such as, oh, voice and plot and interesting characters.  I started it on a whim while in France last year, and had written several chapters before I really started thinking about where I was going with it (do not try this at home).  I knew I had issues and yet I liked the main character and her arc a lot and so I plunged on.
But the antagonist was a soft, sweet Mama-bear type.  And the love interest was too perfect.  And I had a whole sub-plot going that really didn't combine with the main plot.  At all. Sigh.  While in Nashville last week, I did a ton of journaling and writing about, which is my way of thinking through issues with my fiction.  And I came up with ideas that pop the whole story open and make it all sparkly and shiny.  Ideas that I love.  But my antagonist is totally different now, and the love interest's imperfections make him a new character.  That stupid sub-plot is gone and there's a whole new location.
Often, you can come up with ideas for big changes in your novel and keep writing as if you wrote the first three-quarters of the story with those ideas in place.  But the changes that I have in mind seem to me to be so innate that I need to begin again.
So that's what I'm going to do.  HOWEVER, I just received rewrite notes from an editor who is very interested in The Bonne Chance Bakery and so I am setting everything else aside to work on that.  Maybe–just maybe–I will change my mind about starting over in the interim.  I have agonized over this a fair amount.  But I highly doubt it.
What is your usual process? Have you ever started over on a project before finishing it? Do tell!
Photos by intrusoft and KevinWalsh, both from everystockphoto.