Otherwhere: January 16, 2016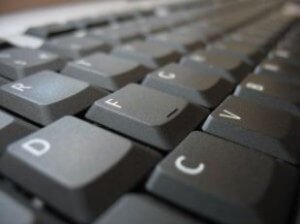 First of all, can you believe it is the middle of January already? Geesh, time flies.  I guess being out of town the first week of the month made it fly all the faster.  By the way, my wise meditation teacher has a theory on why we think that time goes faster as we age: because we've done the same things so many times that we are doing them mindlessly.  And if we took the time to do them mindfully, time would slow down again. I don't know about you, but I'm constantly struggling to be more mindful, so this is good impetus.
Anyway, there's lots going on around the interwebs this month, even if it is January.  When I was a kid, I hated January.  It seemed do depressing and blah after the holidays.  Now I see it differently–and I love it.  The month feels clean and fresh to me, and the unlimited blank canvas of the year stretches before me.   I'm thinking up ideas for books and content, and getting inspired about things I can do.  Accordingly, I've got a mixed bag of links today.  (Oh, when do I have anything but a mixed bag? It is just the way my brain works.)
Writing
How to tell if a subplot is leading you astray, by the always-reliable Janice Hardy.
Stealing time.  We all need more of it!
Creating strong female protagonists.  Always a concern of mine.
How to find the meaning of life through writing.  Victoria Mixon, author of this post, is listed on the link below.  Nice bit of synchronicity.
Larry Brooks on his rabid belief in story structure.  He will hunt you down and kill you if you don't follow his method exactly. Or at least that's how his writing comes off.  He drives me nuts, but he does make some good points, though his bombastic voice often makes me resist his advice.
A list of the best writing blogs.  Some of these are very familiar to me (and probably you), but others, not so much. I can't quite figure out why they refer to all of them as "copywriting" blogs, though.  Ah well, its a great reference.
Marketing
Creating your author brand.  This relates four easy steps to take. I like.
How to boost your freelance income with a blog.
Making money from your poetry.  I'm still dubious, but the article has some good ideas.
Guilty Pleasures/Time Sucks
I'm in love with a mad Russian and his name is Eugene Kaspersky.  He's the head of an international cyber-security firm and he flies around the world in his spare time, which is always.  Goes to obscure places (Kamchatka, anyone?) and takes tons of great photos, which he accompanies with wry commentary.
That's it, that's all I've got.  Have a great weekend and share any great links, writing-related or otherwise, you might come across–including your very own blog!