Five on Friday: Happy New Year!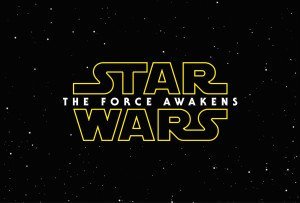 After an absence of, oh a couple weeks, here I am, back with another Five on Friday.  That is if I can find the notes I wrote once I got inspired about this post.  Ah, here we are.  I've got piles of papers all over my office because I'm organizing things for the new year.  And then my cat comes and sits on things and that doesn't help much either.  But anyway.  Here goes:
What we did for New Year's Eve: Went to see Star Wars: The Force Awakens (which I loved), ate take-out Italian and drank red wine, and fell asleep on the couch after having a New York New Year's (i.e., watching the live version of the ball dropping, which occurs at 9 PM on the west coast).  It was a perfect evening.
What I wanted to finish last year and didn't: The first draft of my current WIP, a novel.  But seeing as how I started it when we were in France in September and have only about 20K words to go, I'm not too upset.  I may be when I look back over it, though.  It is one helluva messy draft and by messy I mean plot holes big enough to drive a truck through, boring characters, loose ends that don't tie together.  This, my writing friends, is why God invited rewriting.  Or so I tell myself.  Oh, and I also have a couple knitting projects I dearly wanted to complete but didn't.  Maybe because I keep falling asleep on the couch at night, my knitting time.
Where I'm headed next week: To Nashville, for Room to Write.  We've got a couple spaces left if you live in the area (or even if you don't) and would like to devote some time solely to your writing.  Great way to start the year!  There's more information here.  And please join me in beseeching the universe to cure my sinus infection before then otherwise I'm not quite sure how I'll cope on the plane.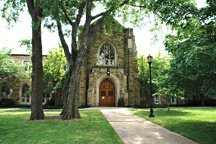 What I'm reading: I just finished Shonda Rhimes' Year of Yes, which I highly recommend.  (In case you don't know who she is, she is responsible for the TV shows Grey's Anatomy and Scandal, among others, and, as she says in the book, is dedicated to normalizing the characters we see on TV–i.e. including women, minorities, LGBT, etc.)  The book is worth reading to study her style alone.  She is funny and engaging and she uses a lot of repetition for effect.  But it is also very inspiring–after dedicating herself to saying yes to everything, even things that scare her, she loses 100 pounds, gives the commencement speech at Dartmouth, and many more.
I'm also reading The Book of Speculation, by Erika Swyler, which is cool. There are mermaids who die mysteriously, weird old books, tarot cards, and an ancient house about to fall into the Long Island Sound.  I'm not 100% engaged with it quite yet, but I think I will be.
And finally, I'm reading Home Baked by Yvette Van Boven.  Yes, I'm reading a cookbook.  At least parts of it.  She's got bits and pieces about flour and other ingredients and I've already learned so much.  (Like, the fact that baking powder is basically just baking soda and cream of tartar and you can make your own.)  It is a beautifully designed cookbook (including photos of Ireland and the author's illustrations) with tons of great recipes in it.
What I wish for you: A very happy and productive 2016, with tons of writing in it, naturally!
What's going on for you this first day of the new year?