My Three Words for 2016
Ha, you thought I'd forgotten, didn't you?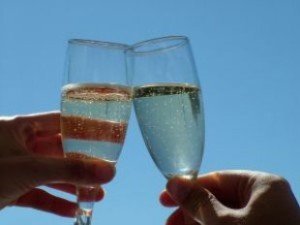 Because every year I choose three words to guide me.  Except usually I do it in early December.  Not this year, though.  For some reason, most of December seemed like one big blur to me this year.  But never mind.  Here it is the last day of the old year and at last I'm getting to it.
Oh, whoops, apparently I was a bit late with my words last year, too, which I discovered when I went to find that link. But better late than never–truly.  That is one cliche that is very true.  Anyway, I like to choose three words because it sets the tone and intention for the coming year.  One of my most favorite activities during these dark days is to plan for what I want to accomplish in the new year.  Hey, new year's resolutions? I LOVE them.  I do.  I dislike all those naysayers who say they don't work.  And I consider my three words of the year as sort of mini-resolutions.  What I want my year to be distilled into simple, easy to remember form.
This year, for one brief, misguided moment, I thought I might actually choose only one word.  Ha! That lasted about half a second.  Because in my world, more is more.  More is better.  More is the best.  So three words it is and here they are:
Momentous
Festive
Vigorous
One could consider these odd choices, or perhaps one could not, if one were odd like oneself.  So here's a bit of explanation.
Momentous.  I really want to evoke the idea of mindfulness, but all the words I could think of that were related to it and even the actual word itself were sort of blah.   And then, while looking up something else, I hit on the word momentous, which means,  "of great or far-reaching importance or consequence."  Yes, indeedy, I would love me a year like that.  And the added bonus about this word, which is quickly becoming one of my favorites, is that it contains within it the word moment.  Which is a fine substitute for being present in my mind.  And being present through meditation is one of the rich gifts I gleaned from 2015.
Festive.  This word means "joyous and merry," and that is how I like my life to be.  We are a family that celebrates everything, as one of my daughter's friends once said with disdain (my daughter took it as a compliment and so did I).  But it is easy to get un-festive if one if worrying about being momentous.  So I want my year to be made up of many, many festive moments.  And finally….
Vigorous.  Because this is the year my lower back and knee pain leaves me.  (In my continuing search for ways to accomplish this, I've found a new tool: ashiatsu massage, also known as Oriental Bar Therapy.  Check out this link, it is when the therapist USES HER FEET ON YOUR BODY. And it is amazing.) So I'm looking for health, glowing physical health, but again that word, health? Insert buzzer sound here.  So I came up with vigorous, which is much more, well, vigorous, don't you think?
So there you have it.  Momentous, festive and vigorous.  My three words for the year.  Do you choose a word or words? Care to share in the comments?
**Oh, PS: I thought this was interesting.  The word of the year, according to Dictionary.com, is identity.
***And, PSS, or PPS, whichever is correct, we still have a couple of spaces left for the Room to Write retreat in Nashville next week.  Start 2016 out right, with a weekend devoted to writing! Click here for more info.
Photo by a_glitch, from Everystockphoto.