Five on Friday: Done!
There's a lot going on, so let's get right to it.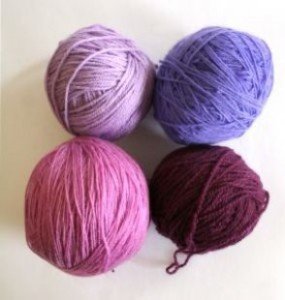 What I'm Happy About: I finished the rewrite! Woot! I submitted it to my agent and she will soon submit it to an editor who is interested. Think good thoughts for me, please.
What I'm Reading: A little of this, a little of that. I read about one-third of Barbarian Days: A Surfing Life by William Finnegan.  I'm fascinated with the surfing life, but a little of this one went a long ways.  Finnegan has a lyrical bent to him, and he can write about waves and the ocean in a gazillion different styles. But I couldn't get over the sense that the story wasn't going anywhere so I gave up.  I read All The Things We Never Knew, by Sheila Hamilton, about the mental illness and eventual suicide of her first husband.  I listen to her on the radio, and knew her slightly many years ago, so it was great to read her book, which I found quite riveting.
And finally, my bathroom and kitchen books (you know, those tomes you pick up when you have a spare moment) are The Yarn Whisperer: My Unexpected Life in Knitting by Clara Parkes, and Knitting Pearls: Writers Writing About Knitting, by Ann Hood. Both are essay-type books so they are easy to pick up and put down. Sort of like knitting.
What I'm Watching: My daughter has introduced me to the wonders of Fixer Upper.  Chip and Joanna Gaines–too much fun.
What I'm Doing This Weekend: Teaching the Ins and Outs of Publishing at Another Read Through. Its 9 to 5 tomorrow and we've got room for a couple more if you happen to be in PDX and want an overview of publishing, from the legacies to the indies.
What My New Guilty Pleasure is: The smoked butterscotch latte from Starbucks. Don't puncture my happy balloon by pointing out how bad it is for me.
Photo by ukapala.