Otherwhere: It's Leap Day!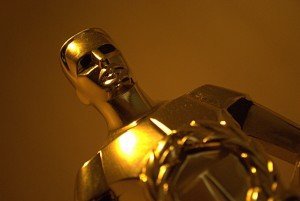 Happy leap day! Are you leaping about, as I've seen so many people doing on Instagram? (We humans are nothing if not predictable.) Or perhaps you are still recovering from the looooong Academy Awards show last night?
I'm actually doing neither.  Instead I'm sitting by the TV set, which is tuned to Doc McStuffins, with the most adorable three-year-old girl child on the planet avidly watching it as I write this. Okay, I may be watching it some, too.  Its one of my favorite kid shows.
So, while certain miniature people are distracted, here are the links I've gathered this week:
A publicist's advice to authors of the traditional variety.
Using OneNote for your author's toolbox. (It is one of my favorites.)
And another post on using OneNote.
Change your vocabulary, change your life.
What's the premise of your story? Knowing it may help it win an Oscar.  (With thanks to Caroline for sharing the link with me.)
Novels to read to raise your game (weird British edition).
The Delirious Delights of Research.
What are you doing with your extra day? I hope it is something fun and wonderful.
(FYI to those in Portland, meet Debbie and I tonight at 5 PM at Noble Rot if you are in the mood to spend your extra day with some writerly chat. It's our monthly Literary Libations.)
Photo by Dave_B_.