Blocked? Try This to Get Your Writing Going Again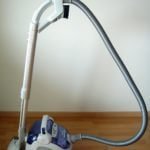 Before we get started, I have a guest post today over at the wonderful Samara King's blog. It is called Born to Be Bad, and it is about the importance of wielding your creative power. Go read it!
Okay, so I promised you a tip for when you are blocked.  This is so ridiculously simple that you're going to think I'm crazy, but it works. It's based on one of the laws of the universe (possibly physics, though I am not scientific enough to know) with which you are familiar:
Nature abhors a vacuum.
And so does creativity.  And so here's the idea:  you create a space in which to allow your writing to flow. I know. I told you it was simple. But it really works, because not only are you telling the universe are ready to riot, you are also easing yourself into the work.  Here are some suggestions as to how:
External
Open a file.  Opening a file is telling yourself (and the world) that you are serious. You're going to do this thing. You are creating a place in which to actually write it. Woo-hoo!
Buy a notebook. Ditto above. Only analog, not digital. Claiming your space!
Create a binder. And ditto again.
Fill out a template.   This can be a character dossier, or a form (or forms) that you find in a book or online. Sometimes having somebody tell you what to do helps, and if they've given you a ready-made outline, so much the better. (Though take everything anybody tells you, especially even me, with a grain of salt.)
Title a blank page (on the computer or in a notebook) with Chapter One (or whatever). Now you've created a vacuum.  I've been known to have a file open or a notebook created for days or weeks at a time before actually writing anything in it. And that's okay, because the energy is there, gathering. This draws on the Japanese productivity theory of Kaizen, which advocates small increases in productivity.  As in, one day you open the file, and the next day you write one word, and so on. Sounds crazy, but it works.
Kon-mari your workspace.  Creativity is messy and sloppy, yes, but getting things organized creates, yes, you guessed it, a vacuum into which words can flow. And yeah, I'm the worst person on the planet to be preaching this, seeing as how I've been re-organizing my office for years months.
These simple actions tell the universe that you're ready to receive. That you're serious. You've fashioned a vessel into which the ideas can flow.  And before you know it, you'll be writing like crazy again.
Do you ever create containers for your creativity? What's your favorite way?
And hey, don't forget about connection calls. Just click here to schedule a time to chat about writing!
Photo from Everystockphoto.