Don't listen to writing advice (A love letter)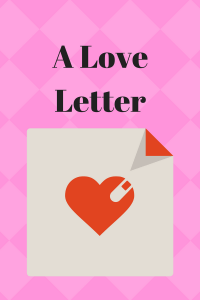 One day this week, I rose at 5 AM.  I worked for an hour and a half—nailed the organization of a book project—and then drove to my son's house for emergency babysitting duty at 6:30. By 9 AM that morning I'd knocked a big item off my to-do list, watched George, eaten breakfast and done the crossword, showered and gotten ready for the rest of the day.
I love getting up early. It's when I get my best writing done, and over the years my brain and body have adjusted to this and cooperate by waking me with the dawn, or before, naturally.  Rising early works for me.  But I'm donesies by dinner—I'll do no work requiring energetic thought after 7, and by 9 I'll be dozing in front of the TV.
So if you asked me to advise you on the best schedule for productivity, I would enthusiastically endorse waking early, telling you that by creating time to do what's most important to you first, you set yourself up for success the whole day.
But consider my friend Robin.  She gets her best work done starting about the time I'm dozing off. By midnight, she's in full work mode, often staying up until 2 or 3 AM. And I know not to text her first thing in the morning, because she sleeps in until 10 or 11.
If you asked Robin the secret to productivity, she'd tell you to stay up late.
My point, which I'm sure you're already gotten, is that what works for me may not work for you. This goes for how your schedule your days, how you live your life, and yes, how you write. We are all different, thank God.
There are a ton of experts online and elsewhere who want to tell you how to write and when to do it. I'm one of them!  Many will try to convince you that their way is the only way. But don't listen to us. You know best what works for you.
And, here's the caveat to this: you are responsible for figuring out what works best, for following your own path.  And that's not as easy as it sounds, and its where we "experts" come in. Read what we have to say, absorb it, put our brilliant advice to use and see how it works.
Experts can help light many ways, but only you can figure out what way is best. Knowing yourself is a lifelong pursuit.
Please do feel free to leave a comment and tell me what you've taught yourself!