Why Writing is Good For Your Brain (A Love Letter)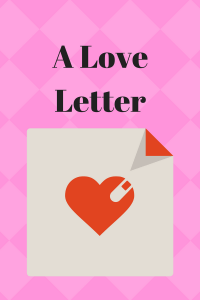 Here's reason #5,001 (I'm counting): that writing is a worthwhile activity: it's good for your brain.
Allow me to digress a bit. I'm teaching myself to crochet. (Head on over to the blog if you want to see a photo of my first finished piece, a scarf heavy enough to qualify as a weighted blanket if it were an afghan).   Every time I start a new project, I puzzle over the directions, which read like a foreign language—even to somebody used to deciphering knitting patterns like me.  Then I need to Google obscure abbreviations I don't understand, and often refer to two or three sites to figure out what I'm supposed to do.  And finally I usually have to start the project several times before I get it right.
While I'm doing this I swear I can feel all the neurons in my brain firing.  Learning something new like this is good for my brain! And if there's one thing I desire to maintain, it's my brain. Which is why I do crossword puzzles, read a wide variety of book genres from non-fiction to fiction, and try to get my butt out the door or to my stationary bike to exercise. (Yes, exercise is good for the brain as well as the body.)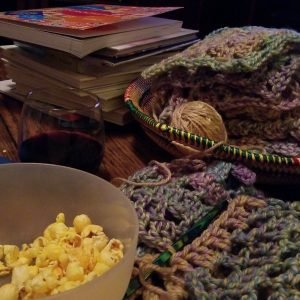 But as I loop yarn around my crochet hook and congratulate myself for being a lifelong learner, I keep thinking about writing.  The thought occurred to me that it must be an excellent thing for your brain to be engaged in. Because, think about how hard your brain works when you're trying to figure out how to make a plot work, or what happened in your character's backstory that created her motivation that powers the story.  It's hard to think up new worlds and create people to populate them.  (And I believe that is the reason some struggle to find time to write—they don't have the necessary brain space to do it, what with the crazy amount of input we get these days.)
So I went to the Google and looked it up. And found this: "challenging your brain activates processes that maintain brain cells and stimulate communication between them." Boo-yah. But this is even better: a German study observed fiction writers at work and found that their brains showed similarities to people skilled at other complex actions, such as sports.
Sometimes I think we need excuses to take time to write (which is why I maintain that afore-mentioned list). So next time your partner complains about you burying yourself in your writing cave, you can haughtily inform him or her that you are improving your brain.  Never mind that you'd much rather be writing than watching Fast and Furious #18 for the thousandth time.
Do leave a comment and tell me how you've improved your brain recently.
Note: these love letter are taken from my weekly newsletter. If you'd prefer to have them come right into your inbox, sign up to the right!