Don't Lose Faith in Your Writing (A Love Letter)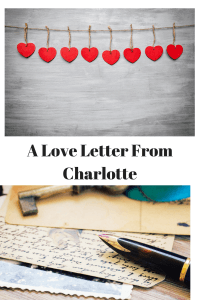 This week I read an ominous post on a friend's Facebook feed. Something to the effect that people were praying for her, but there was no specific information beyond that. I messaged a mutual friend and learned that the worst had happened: my friend had died.
I'm very far away from home, and so there is not much I can do. I'll likely miss the memorial service, because I'm here in France for a few more weeks. One thing I have been doing, though, is thinking about my friend. A lot. It's my way of honoring her life.
She was a lovely, creative woman, and I admired her for that. And yet, when I think of her I think of her spinning, in the metaphorical sense. She'd go in one direction, then stop herself. Become convinced that a new direction was the ticket, but then she'd stop herself again, before she even had a chance to make progress. And the thing of it was, if she'd only kept going in the same direction, it would have been awesome. Because she was awesome. I'm just not sure she knew it.
Because she'd no sooner get started on something, then she'd lose faith in it.
I know how easy that is to do, and you probably do, too. Committing to writing, or any other kind of creative project, over the long haul takes courage. It takes energy and focus. I'm not saying that my friend didn't have any of those qualities. She did. But I think other traits overtook her.
And it is so, so easy for that to happen. I've experienced it repeatedly. It's the voice that says you're not good enough. Your writing isn't good enough. Why are you wasting time on this? You're never going to make it. Look at all those other writers who are so much better than you—why do you even bother? People will laugh at you. Everyone will hate you.
Most of us who write regularly give into these taunting voices briefly and then forge on ahead. But I do know there are many, many people out there who, once they've given in to the voices, have a harder time moving on.
I hope you're not one of them. I hope you're able to maintain your faith in your writing, to stick with it, to keep at it, no matter what those critical voices say. Because you don't want to die with the best of your stories still in you.
Please join the Prolific and Prosperous Facebook group for some fun writerly discussion!
Also, this post can come directly to your inbox! All you have to do is sign up to the right. And you get a free book, too!