Hip Surgery + Writing + Character Insight
"Everything I learned about human nature I learned from me." Anton Chekhov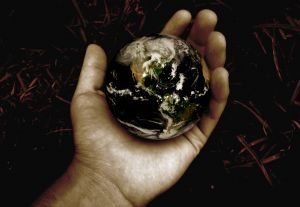 So, in November, I'm going to have surgery on my left hip. I've never had surgery on anything before, never  been checked into a hospital (not even for birthing my babies). So this is a bit daunting for me–but I'm ready, because I'm tired of this pain.
Funnily enough, for years I've been battling knee pain. Like, severe knee pain. I've been to two chiropractors, an acupuncturist, two physical therapists (one rather loony), a naturopath, a nurse-practitioner, a specialized knee clinic (charlatans, it turns out) where I paid lots of money for injections that didn't work, and gotten two cortisone shots in my knee. Finally, I made the decision to go the surgery route and made an appointment with the knee surgeon my primary care doctor recommended. Who promptly sent me back to the x-ray lab to confirm his suspicion it wasn't a knee but hip problem.
He was right. I'm down to bone-on-bone in my left hip, which explains the pain. Ya think? I'd get surgery tomorrow, despite my dislike of hospitals and general fear of doctors, but I've got teaching trips to France and Nashville lined up. And I couldn't talk the surgeon into doing it before I left for Europe–international travel is not recommended immediately after surgery. Funny thing, that. Not.
Talk about mind blown. All these years I've thought it was my knee? All these years doctors and healers have tried to heal my knee? And really it was my hip all time? It was hard to wrap my brain around for a couple of days.
Coincidentally, yesterday I took Debbie to get her second cataract surgery done and sat in the spacious waiting area for several hours reading The Art of Character.  I LOVE this book and highly recommend it. (It's where I got the above quote.) Author David Corbett writes about how in theater, the term "personalization" is used to describe the act of bringing the actor's own emotional and sense memory to a portrayal. Which is what he advises doing, at least as a starting point. He has a whole chapter about mining characters from your past for inspiration, and also makes the point that you must know yourself before you can fully understand your characters. He provides  lots of great exercises and prompts to help.
As I read, I pondered  my hip surgery story–how the pain I thought was in my knee for years is actually coming from my hip. How it totally changed the way I think about my body. And that got me thinking about giving my changed view about something of importance  to a fictional characters.
I was also influenced in this line of thinking by the novel I'm currently reading, No One You Know.  Author Michelle Redmond does something similar with the main character–she has spent the past 20 years believing something about a seminal event in her life and suddenly finds out it is not true.
And it is not just a changing world view that might be utilized in fiction. I started thinking about all the ways  my hip experience might play out in a character:
–A character afraid of doctors (that's me, even though my grandfather was an M.D.)
–A character in denial
–A character not dealing with reality
–A character whose world view is shaken to the core
–A character who has a rigid belief system
–Or, conversely, a character who is so loosey-goosey about things that she just trusts all will work out.
I probably should be embarrassed to admit that all of these scenarios fit me, at least to some degree. And this, my friends, is why being a writer is so great–you can funnel all your neuroses and weirdnesses into your work. I should also add that the ways of the subconscious are mysterious and any of these might combine with something completely unrelated to create a scene in your novel–or become a cornerstone of your theme.
So the point of all this is to look at your own life story for your characters and plot. You don't have to write a memoir–you can transmute your everyday dilemmas into story gold.  Your missteps become fodder for the conflict in your next story. An added bonus is that writing about things that happen to you through the lens of a fictional character will help you to understand your own self better.
Have you used personal experiences in your fiction? Do tell, please.
And also, I have room for one client this summer.  I can coach you to finish your novel or start it, help you figure out a plan for your career, crack the whip so you send things out, or whatever help you might need. Email me and let's set up a time to talk!
This post contains affiliate links.