Is Your Writing Caged or Free?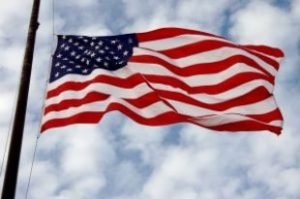 To my American readers–Happy Independence Day! And to the rest of you, I hope you find something of use in this post on writing and freedom.
Here's my question–are you caging your writing or setting it free? There's been a spate of posts and articles on freedom this week, maybe more than usual because of the divided situation we're in here in the states.  Oh, for the days when we took our freedom for granted. (And never did I think I would be writing those words.)
But this post is not about politics, it is about writing. So, answer me these:
–Are you caging your writing? 
By this I mean–are you trying to follow someone else's process or style? Are you forcing yourself to get every single aspect of the plot figured out when really what you want is to let the words fly? There are so many experts on the internet and they all have their own opinions.  Read them and ponder and then come up with your own way. Learning how you best operate can be life changing.
–Are you locking yourself into a worn-out publishing paradigm?
I've got no skin in this game. I've got an agent shopping two novels and I've also indie published (well, one short story). I'm passionate about the possibilities of indie publishing but still also desire the cachet of traditional publishing. But that's what's right for me. It may or may not be right for you. Don't box yourself in, just because.
–Are you dealing with a tired old mindset?
This may be the most important aspect of looking at your freedom. Is your brain awash in negativity and worry? Are you constantly second guessing your ability to write? Stop it. Just stop it, right now. You can do this. You need to remind yourself of this often.
So there you have it–and happy Fourth.