A Writer's Travels
I'm leaving again tomorrow, this time for Nashville.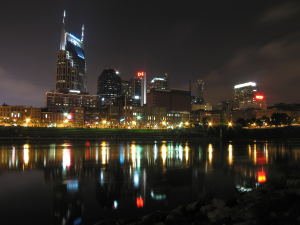 I travel a lot, sometimes a lot lot.  The last six months I have traveled a lot lot.  In August I was in LA, September in Nashville, October in New Mexico (a real vacation, who knew people did that?), November in LA again and December in Nashville.  That was not so very long ago, and now I'm heading back.
I have good reason to go, and I'm excited about the trip.  First up is the Writer's Loft orientation, a two-day affair for writers.  I'll be presenting my Writing Abundance workshop on Friday afternoon and it is open to the public, but if you are interested, hurry quick because we are filling up.  After the Writer's Loft, I am starting research for a new ghostwriting project.  I bought me a new digital voice recorder and I'm eager to get going. It is about a cat–what could be better?  Plus I'm meeting with two coaching clients–so far.  And I have tons of friends in Nashville who always get me into interesting things, like this time I'm going to visit a prison to meet a friend of a friend. 
I tell ya, this stuff doesn't happen to me in Portland, which is one reason I love travel so much.
But it is also hard.
Don't get me wrong, I am not complaining.  I love my life and I love traveling.  It is just that I get stressed out thinking about the logistics.  You know–getting to the airport on time, making connections, picking up the rental car, like that.  When, really, I rarely have trouble with logistics and if I do, it all seems to sort itself out (on my last trip home from Nashville, I just missed my connecting flight in Denver but got to have dinner with a wonderful fellow traveler who was also stranded).
And I worry that the orientation will be satisfying, that people will like my workshop, that the research will go well, that I'll be able to take good care of the dogs who live in the house I'm housesitting…and while I'm at it, I worry that I haven't heard from the agent who is reading my book, and that my blog traffic will go down when I'm not able to post as often while I'm gone, and that I've got manuscripts to read, and that my cats will miss me and be sad while I'm gone, to say nothing of my family.  Oh wait, never mind, they are all busy with their own lives that don't center around me, I forgot.
But you get the idea.  Sometimes I start worrying so much that I wonder why I do this, why I set myself up for trips that entail so much responsibility and so many things that could go wrong.  And then I realize that if I didn't do it, I'd be bored with myself.  If I didn't set myself up for challenges, I'd probably never leave the house.  And, despite the fact that I long for a couple of months at home without rushing off again, the truth is I love traveling and I most especially love traveling to Nashville. And any crises I have to endure along the way will be worth it in the end.
So off I go again.  
If you are in the Nashville area, come see me at the Loft this Friday and Saturday or email me and we'll set something up, okay?  And meanwhile, if anyone wants to chime in on their own travel worries, feel free.  Other people get stressed about travel, don't they?  Don't they?