Talking Your Story To Death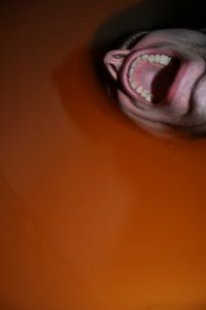 Have you ever talked about a story so much that you then could never write it?
I have. 
When I was a newer writer, this happened to me several times.  Sometimes it was in one-on-one conversation, but mostly it happened in a critique group I attended.  I loved that critique group, adored the people in it and enjoyed our weekly meetings.  But, looking back, I think we just talked too damn much.  I was working on a novel then and I never was able to pull it together, though I got about three-quarters of the way through.
Talking about it took all the energy from it.
Of course, I now belong to a different critique group which is no less amazing.  And we talk and talk and talk, too.  So what's the difference?  Why was I able to finish my novel, Emma Jean's Bad Behavior, and feel satisfied with it, whereas before I couldn't? 
Perhaps it has to do with confidence.  In this group, when people talk about something that isn't working, I'm able to take that criticism and figure out my own solution to it.  Before, I'd always do exactly what the others' said, even when I knew it wasn't right, because I lacked confidence.  As I ponder this, it also has to do with confidence in the collective wisdom of the group, as well as myself.
Still, I've learned not to talk too much about my work.  When people ask me what the novel is about, I give them a vague answer.  Now that is it finished, I don't have to be quite so protective.  In truth, I need to be less protective and figure out a decent elevator pitch, so I don't find myself opening and closing my mouth and saying, "Um, well, it's about this woman….and she goes to LA…and…" By that time my questioner is so bored she is walking away from me.
But when a work is in progress, I find it beneficial to me not to talk about it too much.  I've finally learned just to tell people that.  When they ask me what my novel that I'm working on is about, I answer, "I've learned not to talk too much about my work while it is in progress, because it sucks the life out of it."
People generally respect this, perhaps because it sounds very writerly and somewhat mysterious.  Well, the creative process is mysterious, isn't it?  And we learn what works for each of us only by engaging in it.
I'm a bit in awe of all the writers on Twitter who happily gab away about their works in progress.  They even tweet lines from their writing and others comment.  Laurell K. Hamilton, best-selling author of the Anita Blake series, tweets constantly about her characters and what they are doing.  Part of me wishes I could do this because it seems so natural to all of them.  But I've learned that I can't.
So, do tell.  What works for you?  Do you talk about your writing in progress?  Have you ever talked a book to death?