Using Intution In Your Writing
I'm reading a book that I'm going to review here as part of a blog tour for the author.  The book is called Second Sight, by Judith Orloff, and it is a memoir/self-help book.  I'm getting a bit ahead of myself here, because the review isn't slated until March 1st.  I'll be writing much more about it then, but I wanted to discuss one aspect of the book today.
That aspect is intuition.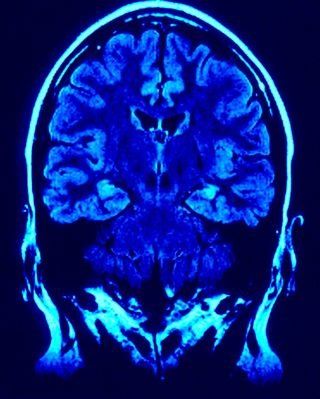 Judith Orloff, you see, is an intuitive psychiatrist.  She's no slouch, either.  She's been in private practice forever and is faculty at UCLA.  She's one of the towering figures in the area of uniting intuition and traditional medicine.  I wanted to read the book because I was interested in learning new ways to utilize intuition in my writing.
How much do you use intuition in your writing?
If you'd asked me that last week, I would have answered, a ton.  Because I believe strongly that establishing a regular practice of connection–one form of intuition–is the bedrock of all writing and creativity.  But after reading and copying one of Orloff's techniques yesterday, I think I've been missing out.
Orloff talks about remote viewing, which is essentially tuning into someone or something far away.  I could go on and on about some of the fascinating stories she tells, but I will save that for the actual review. (Brief aside: my Welsh friend Derek and I experimented with remote viewing just for the fun of it, sending photos back and forth and trying to hone in on what they contained.  The results were sometimes astoundingly accurate.)  She used remote viewing to try to tune into her patients and so forth.
I decided to play around with the process  she used, and after wasting spending a few minutes attempting to tune into friends near and far, I applied the process to the characters I'm working with in a new novel project.
Note how I call it a new novel project?  I'm not convinced it is going to be a novel yet, so I'm referring to it by a euphemism.  "Novel project" sounds a bit less certain than novel.  Anyway, I don't know much about my characters yet.  And I need to.  So I did a bit of remote viewing on them.  (I'm actually not sure if you can remote view characters who don't actually exist, but you get the point.)
Wow.  The results were amazing.  A stream of new information appeared, all of it relevant and useful.  I tried it again this morning, and yet more came through.  So I thought I'd share the process with you.  And let me be clear that this is my take on what Orloff described, as I've not yet gotten to the part where she explains how to do it.
1.  Get comfy, have pen and paper handy, and close your eyes.
2.  Take a few deep centering breaths to quiet your mind.
3.  Repeat the name of the character to yourself, or ask a question pertaining to your writing.
4.  Pay close attention to what comes up.  It might be visual images or words.
5.  Be patient, it can sometimes take awhile.  Sitting with the question or name is key.
6.  Open your eyes and make notes about what you got.
That's it, that's all you have to do.  It is not woo-woo in the least, just a simple process to utilize intuition to access information about your writing.  So give it a try and let me know what happens.
How else do you use intuition in your writing?  I'd love to hear about it.