Book Review: Second Sight
by Judith Orloff 
Three Rivers Press, 1996, 2010
I was offered the chance to review Second Sight and leapt at the chance because of the subject matter- intuition.  I'm always curious about intuition and looking for new ways to access it.  Reading this book got me jazzed about working with dreams and re-charged my meditation practice.
The author, Judith Orloff, came out of the intuitive closet to first write Second Sight in 1996.  Seeing as how she is a practicing psychiatrist and has been on the staff of the UCLA Medical Center for years, this was a courageous act.  At the time, many people linked the faintest whiff of intuition with tacky psychics you access on 800 numbers.  Lots has changed since then–lots and lots–and so Orloff felt compelled to bring the book out in a new edition with a new foreword.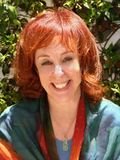 I'm glad she did, because I missed it the first time around and I really loved this book.  It is part memoir and part guide to encourage more intuition in your life. The first section of the book tells the story of her life, beginning with an amazing near-death experience that she had as a teenager.  This only added more confusion to her rebellious life.  The daughter of two prominent LA physicians, Orloff had been having visions, dreams and premonitions since she was a young child.
When Orloff told her mother of her visions, she was told in return that she needed to grow a thicker skin, or any of several similar comments common to the time.  So Orloff tried to ignore her intuitive gifts and buried herself in a life with a strict allegiance to science, becoming a psychiatrist. 
And then one day Orloff ignored what her inner voice was telling her about a patient–and that patient tried to take her own life.  Had Orloff listened to her intuition, she would have realized the serious state of her patient's mental health, and perhaps have been able to circumvent the suicide attempt (luckily, the patient survived).  This experience sent Dr. Orloff into a tailspin during which she reconsidered how she had turned away from her intuitive gifts, and from this point on, she learned not only to improve them, but how to use them in her practice.
The second half of the book offers a guide to how readers can start to use their intuition, too.  She writes about dreams, including psychological, guidance, precognitive, and healing dreams, and explains how to keep a dream journal.  This chapter got me interested in writing down my own dreams again.  I've been of the opinion lately that I can't remember my dreams, which is in a way a form of laziness. Instead of lying still upon awakening to remember my dreams, and then taking the time to write them down, I hop out of bed, eager to get to my cup of coffee.
In her chapter on intuition in everyday life, she writes about synchronicity, deja vu, and intuitive empathy.  Orloff offers ways the reader can encourage their own empathy through meditation, setting up an altar, and the power of ritual.  As she says about meditation, "Intuition flourishes when you give it a space to grow.  Meditation can provide this."  Her enthusiasm for mediation has, as mentioned above, pushed me to return to it with renewed vigor. 
I truly believe that writers benefit every day in a variety of ways from accessing their intuition, and this book gave me fresh insights into how I can access my intuition and use it in service of my creativity. If you want to be an abundant writer, you'll want to be in close touch with your intuition. You can read the post I wrote specifically about using intution in writing, inspired by my reading of Second Sight, here.
Today is a big day, with the re-release of Second Sight being celebrated with gusto on Orloff's site, so see below for info on how to take advantage of this.
GET your copy of Second Sight ON MARCH 1st and
receive 80+ GIfts from amazing teachers such as Dr. Joan Borysenko, Rev.
Michael Beckwith, and Deepak Chopra, and Shirley MacLaine at http://www.drjudithorloff.com/second-sight-promotion/